Spanning across two weekends, the first weekend of the 10-day Stanthorpe Apple and Grape Harvest Festival is attracting more visitors every year. Read on to learn why it's an awesome weekend to be in Stanthorpe…
First weekend: Friday 25 – Sunday 27 February 2022 (OPENING WEEKEND)
Second weekend: Friday 4 – Sunday 6 March 2022 (MAIN WEEKEND)
Awesome Events to LOVE…
Awesome events including a free street party, busking championships (with entertainment filling the CBD and a winners concert for just a gold coin donation entry), open gardens, apple orchard open days and a VERY LOVED Italian Long Lunch (Keep scrolling to read more about each event).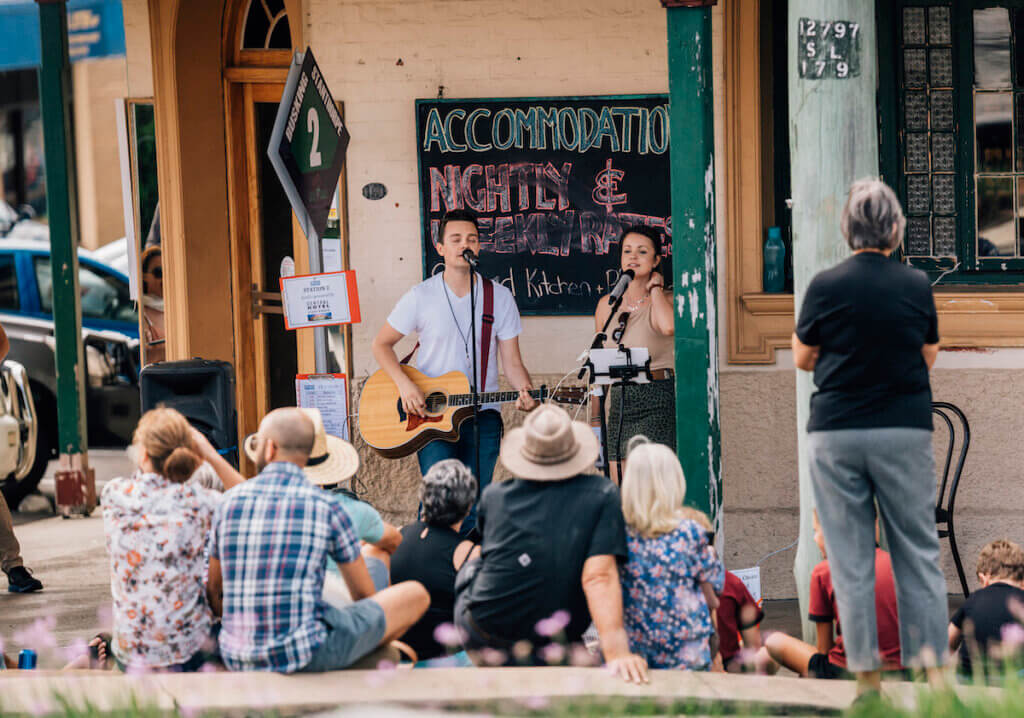 Take Your Pick of Accommodation
Accommodation during festivals can be tricky to find, but on our opening weekend you'll easily find that motel room within walking distance, a perfect cabin in the vineyard nearby, or whatever you're seeking to book.
FIND YOUR PERFECT SPOT TO STAY
Friday Street Party (25 February)
Join us in the main street for the opening night Street Party.
Buskers and bands will be playing, there'll be a car display and we'll be officially kicking off the 10 days of festival fun with an opening event at 7pm. There'll be appearances by the festival mascots, Stanthorpe's town crier, festival ambassadors and we'll countdown as Ergon Energy turn on the thousands of festival lights which illuminate the length of the main street street for the rest of the festival.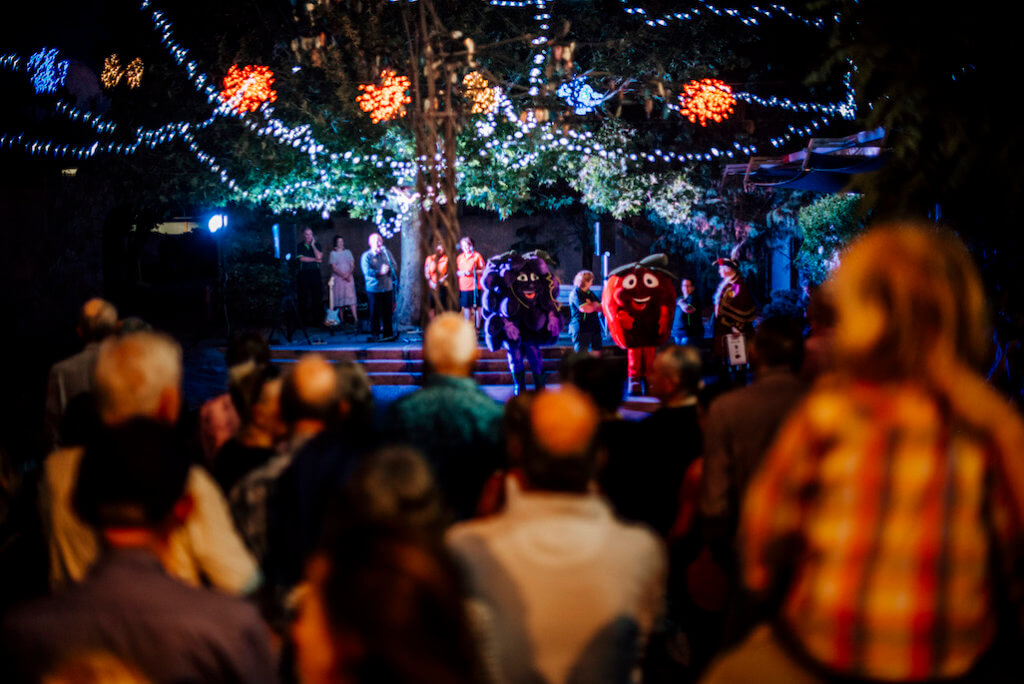 Busking Championships Saturday (26 February)
There'll be free entertainment on every street corner when the busking championships take over Stanthorpe's CBD on Saturday.
Stanthorpe is hosting the 2022 Australian National Busking Championships: South-East Queensland Finals and while it's free to wander and enjoy, you'll definitely find yourself throwing $1 "Busking Dollars" in support of the various performers. Your Busking Dollars will help decide who will perform at the Winners Concert at the end of the day, for a chance to be chosen winners in their category.
Spend the day shopping in Stanthorpe's boutiques, popping into coffee shops and all along the way encounter ever-changing entertainers at the busking stations.
…LEARN MORE about the Busking Championships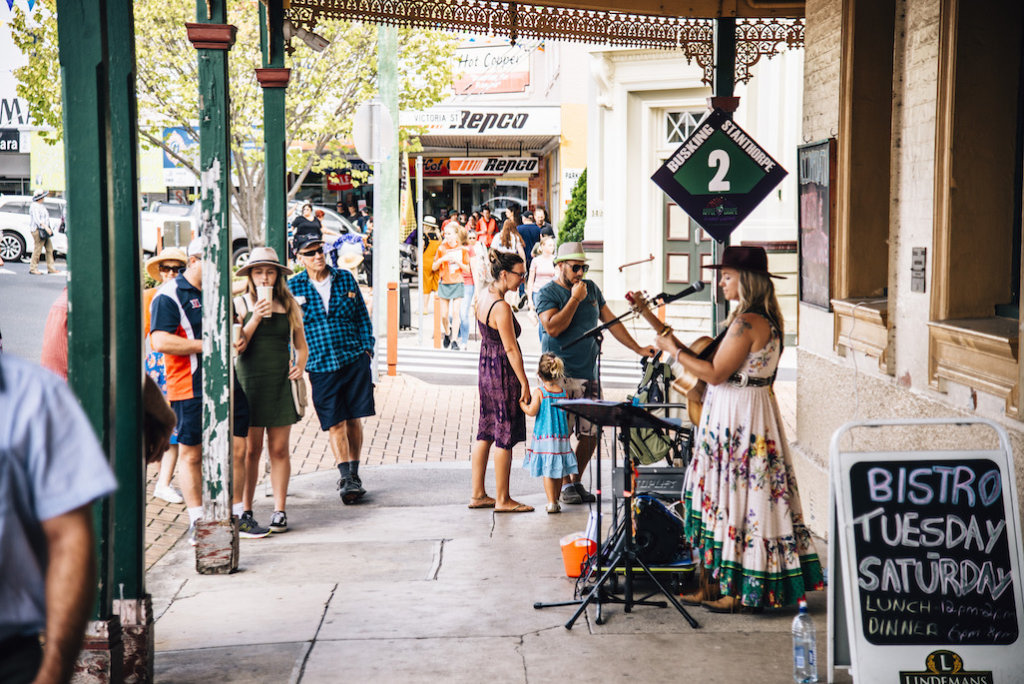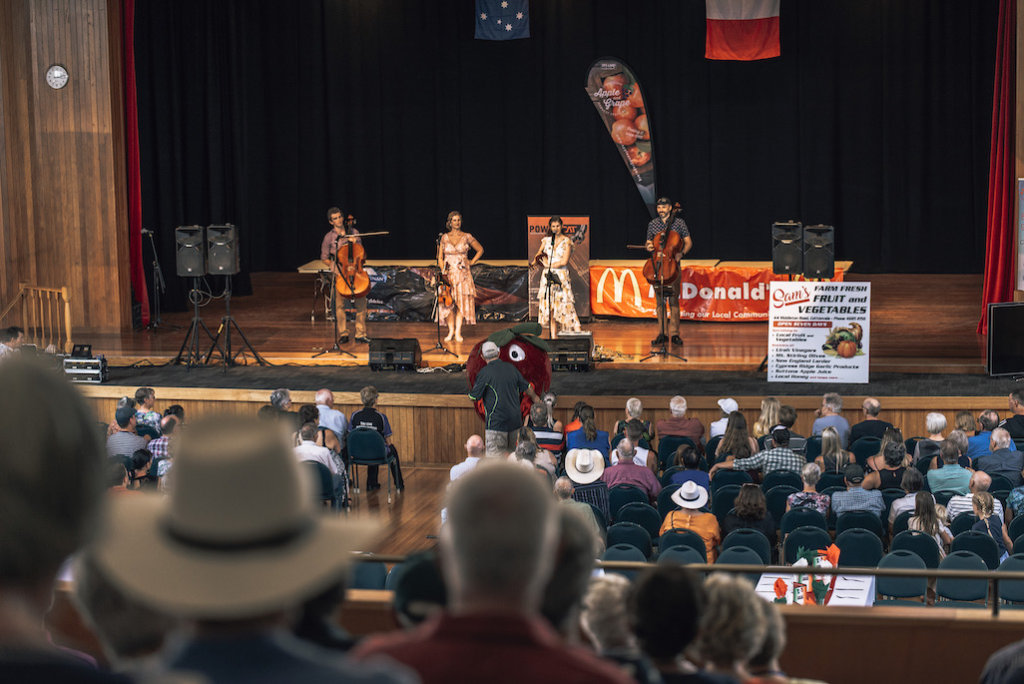 Apple Orchard Open Day (Sat 26 February)
Take the opportunity to visit Gran Elly Orchard who are opening their farm gate to visitors especially for the festival. They invite visitors to drive through the orchard and up to the rustic, characterful packing shed to meet third-generation orchardist, Dennis Angelino.
Dennis will share with visitors how he grows fruit using organic (spray free), dry farming practices.
…LEARN MORE about visiting Gran Elly Orchard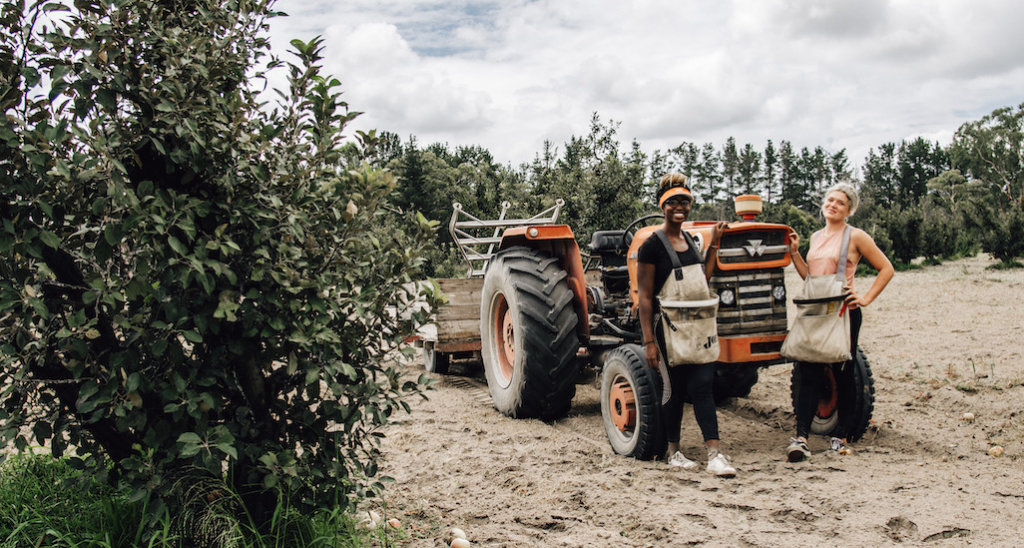 Italian Long Lunch Sunday (27 February)
We've moved this much-loved lunch to a bigger venue this year… to fit in more to join the fun! Celebrate the Granite Belt's Italian heritage at the Italian long lunch – Banchetto Italiano on Sunday!
It's a sit-down traditional Italian four-course lunch accompanied by a whole afternoon of riotous fun and live entertainment.
Hilarious hosts keep the humour running all afternoon, while various dancing and live Italian music entertainment is welcomed to the stage, including some tunes that are tempting enough to bring many to the dance floor!
Traditional performances of the Italian folk dance, the Tarantella are a highlight.
...LEARN MORE about Banchetto Italiano + Get Tickets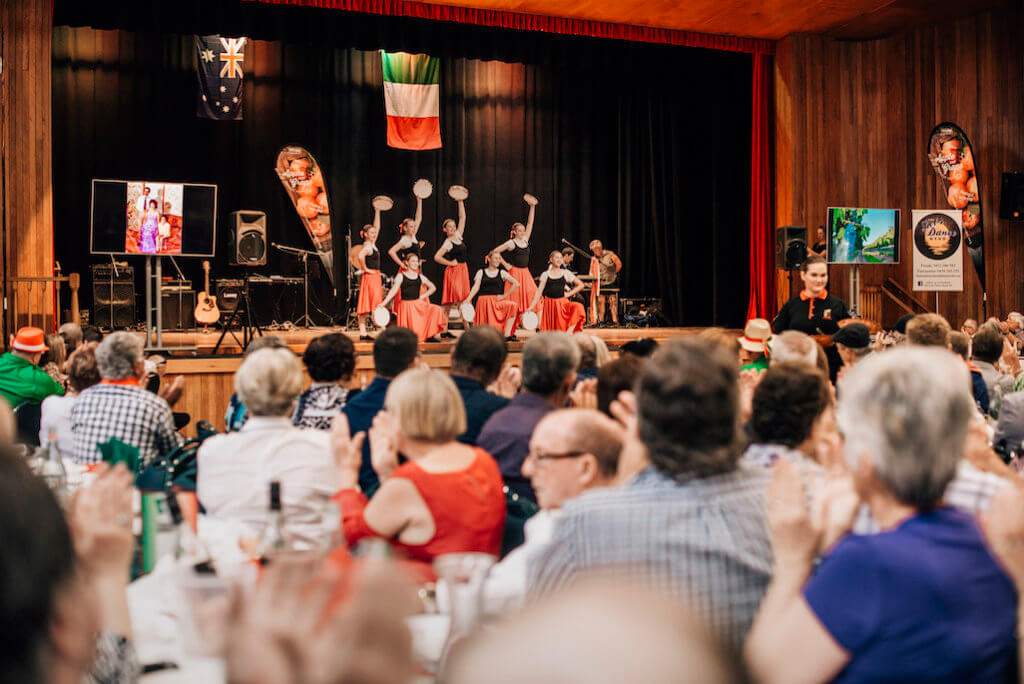 Open Gardens Saturday (26 February)
The gardens around Stanthorpe are looking beautiful with all the recent rain and here's your opportunity to see private gardens – opening especially for the festival! Amongst the gardens to see is historic Braeside Homestead's gardens, typically only available for their accommodation guests, but open to all the public for the festival Open Garden days.
Seven gardens will be opening their gates for visitors and they comprise six floral/home gardens and one producer/grower garden to provide an insight into fruits and veg growers on the Granite Belt.
…LEARN MORE about the Open Gardens during the festival.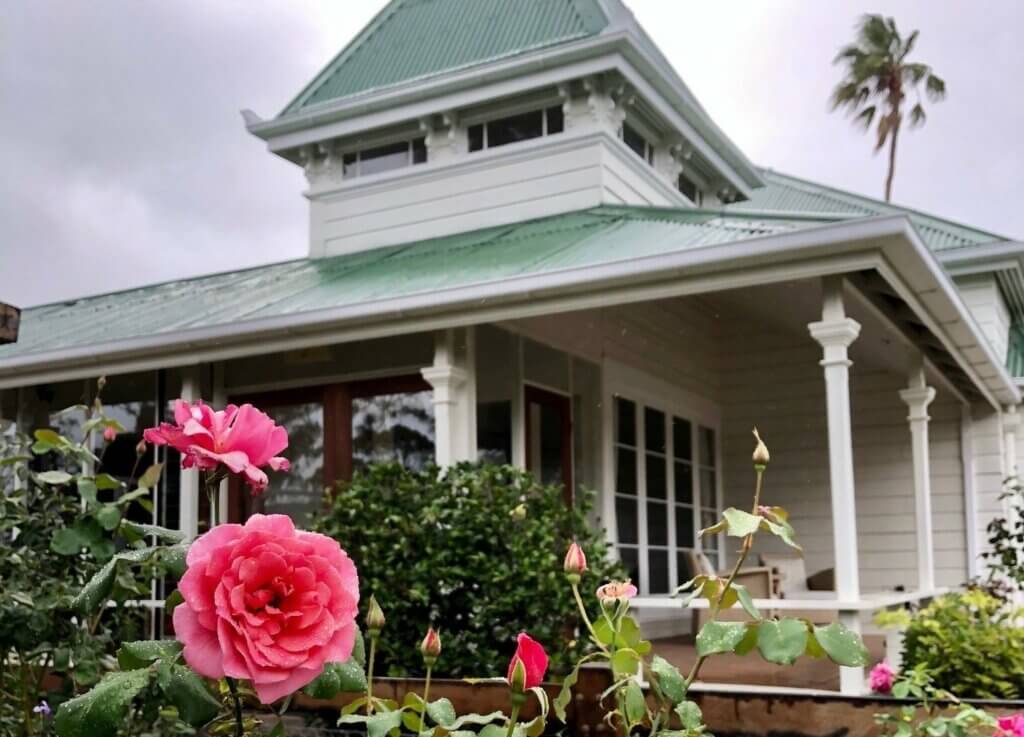 Looking for more events on the First Weekend?
There's also a BBQ followed by the Harvest Thanksgiving Church Service run by the combined churches of Stanthorpe on Sunday evening and all are welcome.