All of Queensland's apple crop is grown on the Granite Belt, so there's no time better to find yourself in an apple orchard than during the Stanthorpe Apple and Grape Harvest Festival (25 February to 6 March 2022).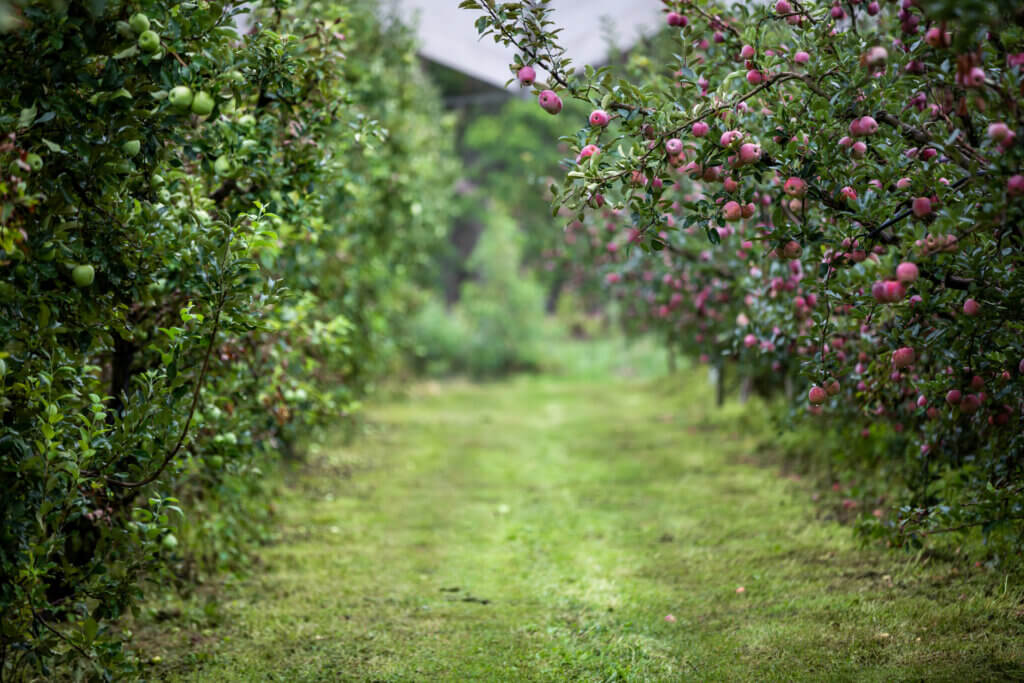 ---
Visit Nicoletti Orchards: Apple Orchard & Farm Shop
Nicoletti Orchards will be offering pick-your-own apples and farm shed sales during the Stanthorpe Apple & Grape Harvest Festival. This 100-acre farm, 20 minutes north-west of Stanthorpe grows varieties including the Royal Gala, Pink Lady, Sundowner and Fuji.
Owners Daniel and Toni Nicoletti are passionate 3rd generation apple growers and continue their family tradition, operating their large commercial apple orchard. They know how good a fresh apple can taste and they love to share that great eating experience with visitors to the farm.
Nicoletti Apple Orchard Bus Tour
When: Thursday 2nd March (Apple Day).
Tour behind the scenes with the owners and stroll the orchard picking your own apples …CLICK HERE to find out about the Bus Tour to visit Nicoletti Orchards.
Other Nicoletti Orchard Opportunities
When: Every weekend: Friday, Saturday and Sunday, Open 10am to 1pm.
Walk through the apple orchard to take photos and go in their farm shop inside their packing shed
Cost: Free to walk in the orchard for photos and visit the farm packing shed (no booking required)
Cost: If you would like the extra experience of 'Pick Your Own Apples' this must be pre-booked, so book now on their website www.nicolettiorchards.com.au.
Location: 61 Nicoletti Lane, Pozieres Qld (20 mins north/west of Stanthorpe)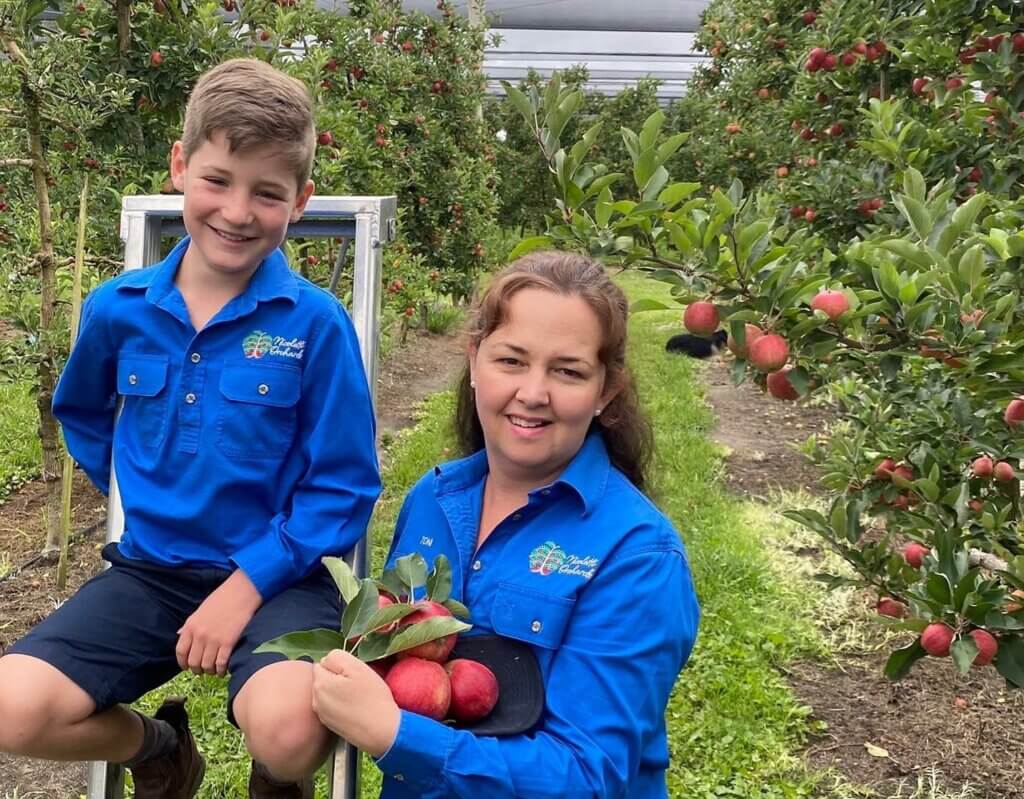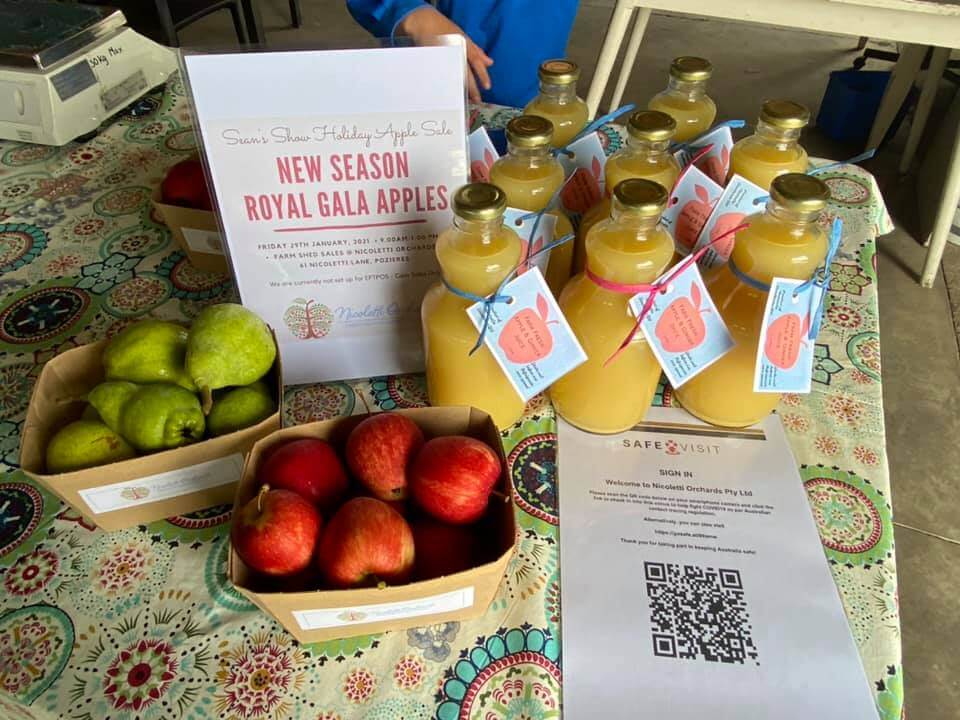 ---
Eastern Colour Apple Orchard
Eastern Colour is opening its doors to the public for a special "Pick Your Own" event!They will have new season Royal Gala Apples available to pick by the kilogram as well as delicious hydroponic strawberries.
The event will be from 9am to 1pm on Saturday and Sunday 5th and 6th March.
Bookings are essential so please private message their facebook page to receive the link for booking. 
https://www.facebook.com/EasternColour
The farm is located at 244 Aerodrome Road, Applethorpe. Times are strict so please ensure you arrive within the event times.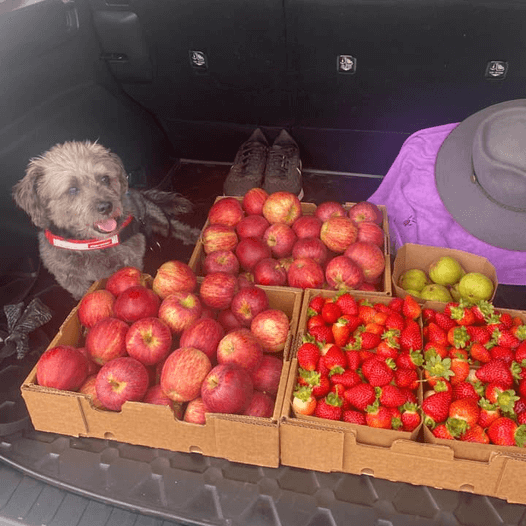 ---
Visit Gran Elly Orchard and meet the farmer
On both Saturdays during the 10-day Stanthorpe Apple & Grape Harvest Festival, plan a visit to Gran Elly Orchard. They will be open and ready to welcome visitors to drive through the orchard and up to the rustic, characterful packing shed to meet 3rd generation orchardist, Dennis Angelino.
Dennis will share with visitors how he grows fruit using organic (spray free), dry farming practices.
Purchase apples and apple juice direct from the farmer here – the ideal crunchy souvenir of your festival visit!
Location: 3276 Amiens Road, Thulimbah. Turn off the New England Highway at the 'Big Apple', 10 minutes from Stanthorpe.
When: Saturday 26 February and Saturday 5 March 2022, Open 9am – 4pm.
Cost: FREE
More information: Keep an eye on Gran Elly Orchard Facebook Page for more information.
Enquiries: Gran.Elly.Orchard@gmail.com
Cash and EFTPOS sales available.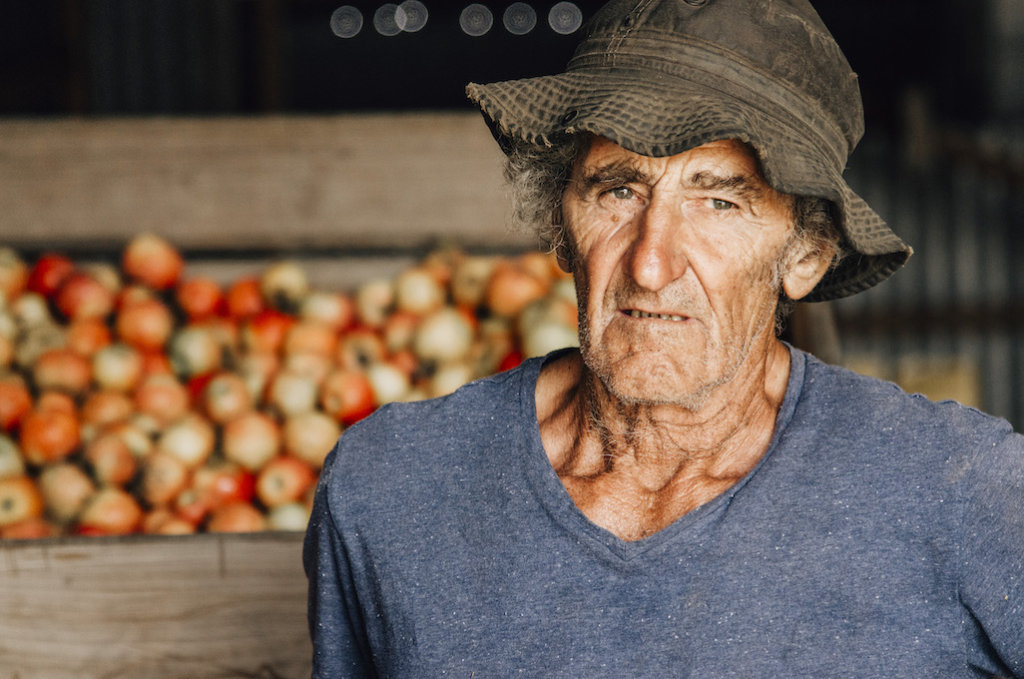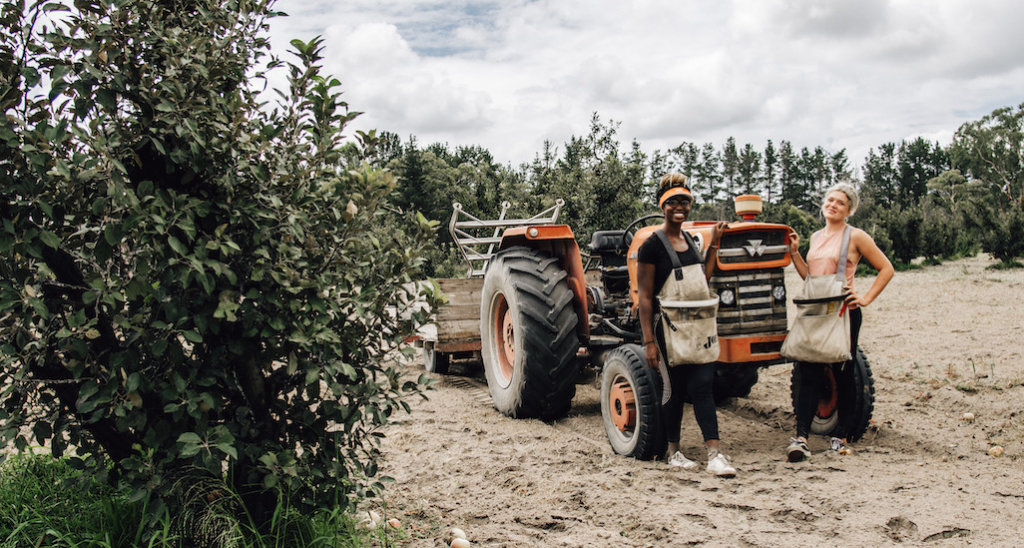 ---
Visit Vincenzo's at The Big Apple!
While in Stanthorpe a stop at 'The Big Apple' is a must do! It's on the New England Highway 12kms north of Stanthorpe and when motoring down the highway you can't miss it.
Plan to stop here not only to get your photo with Stanthorpe's BIG apple landmark, but also pop inside to the Vincenzo's at The Big Apple for cafe dining, deli shopping and Granite Belt wine from their wine bar!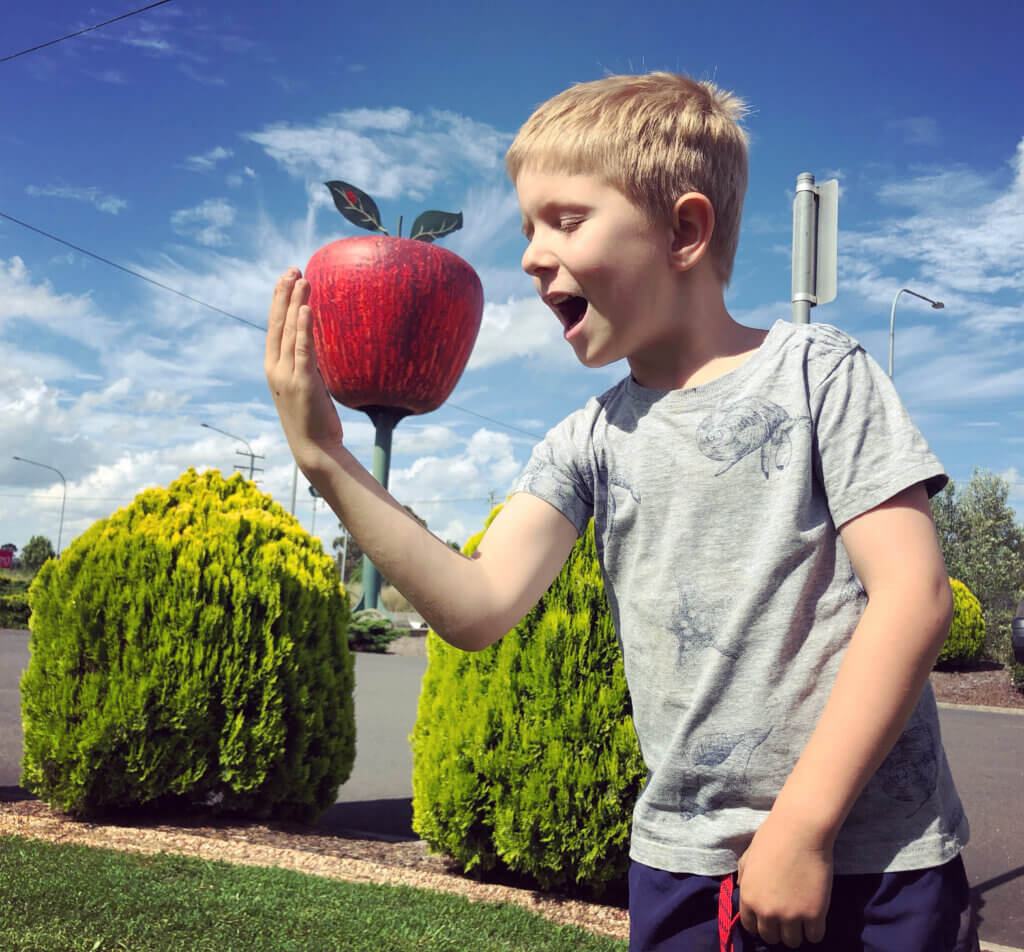 ---
Eat the 'Best Ever' apple pie on an apple farm!
A must-do when visiting Stanthorpe is a visit to Sutton's Juice Factory. It's right here where you taste and indulge in their apple juices, ciders and what is widely known as the 'best apple pie ever!' while overlooking the apple orchard.
Location: Halloran Drive, Thulimbah, right opposite the 'Big Apple' on the New England Highway, 10 minutes drive north of Stanthorpe.
When: Daily, Open 9.30am to 4.30pm.
Further information: www.suttonsfarm.com.au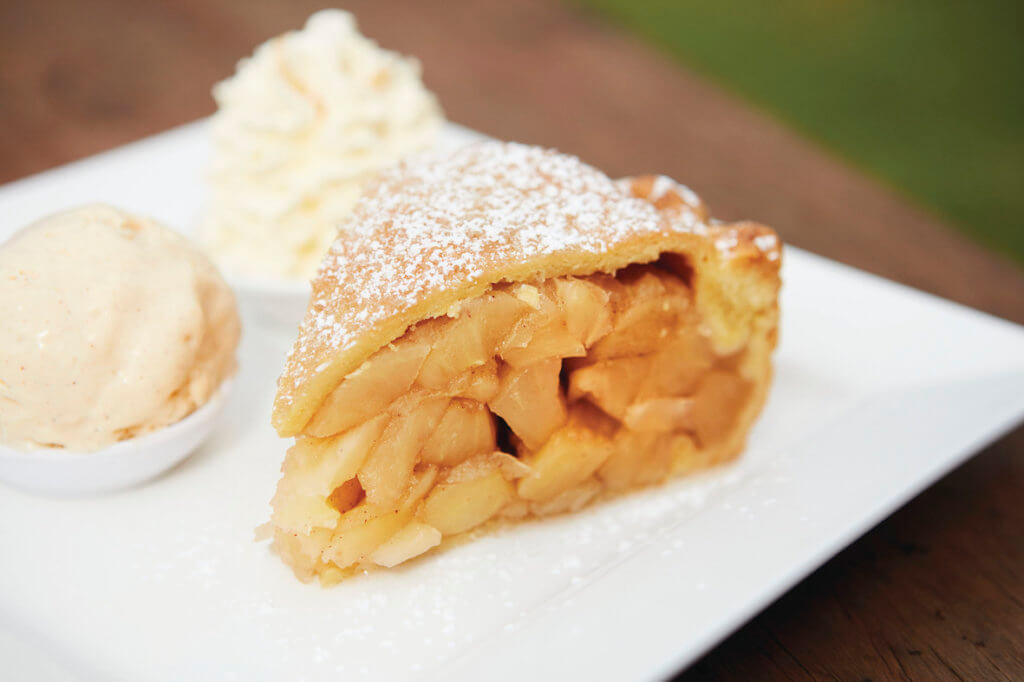 ---
Where to drive or cycle by the orchards
Apple orchards are easy to spot as you drive around the areas north of Stanthorpe.
Our tips for looking out for them…
Travelling from the north towards Stanthorpe you will spot orchards on both sides of the highway as you zoom by, so just keep a look out from the 'Big Apple' at Thulimbah and all the way to McDonalds.

To see apple orchards at a much slower pace, take a drive out along Amiens Road towards Stanthorpe Cheese and travel further along the road to view even more orchards around Pozieres area. You can even do a really lovely country drive loop back via Robert Channon Wines and the Granite Belt Brewery to return to Stanthorpe via the Amiens Road loop.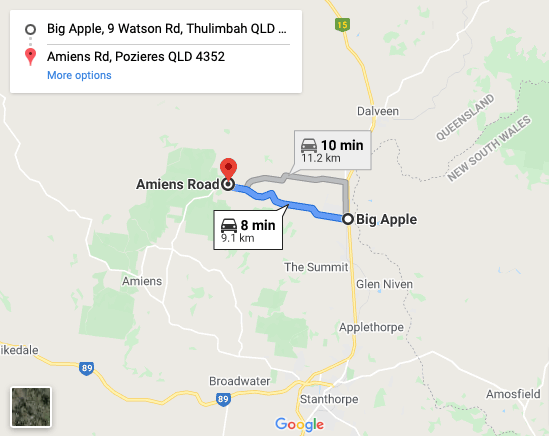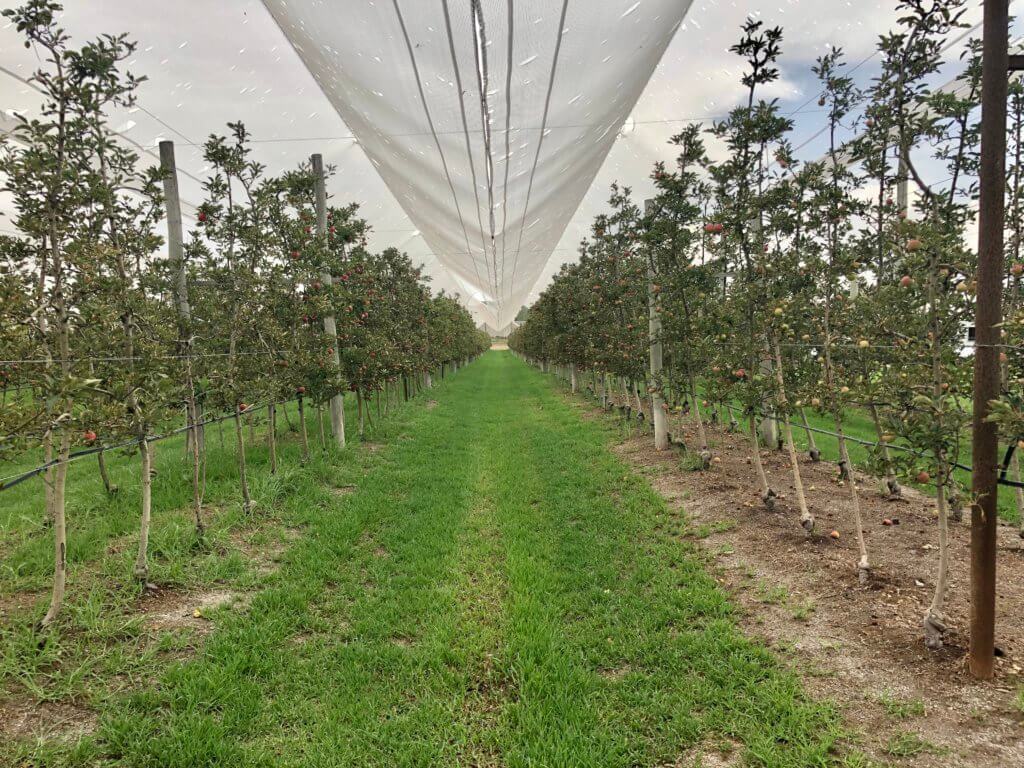 Book a bicycle tour with Granite Belt Bicycles and Jon will guide you on a tour to the best spots to cycle through apple orchards, plus a stack of other interesting tourist spots along the way. They make it easy, providing all you need including quality bicycles and helmets.
Please respect the farmers by not entering the orchards and admire from the roadsides only.
---
Experience Apple Day at the Festival
Apple Day is Thursday 3rd March 2022.
See 'Paddock to Piazza' cooking demonstrations with Chef Clarissa Pabst from Essen Eats restaurant (a hatted restaurant!) in Stanthorpe, cooking with local produce from Nicoletti Orchards.
There's also the fun of apple peeling competitions (join the challenge to be the fastest peeler or peel the longest peel) and the judging of the hotly contested apple pie competition.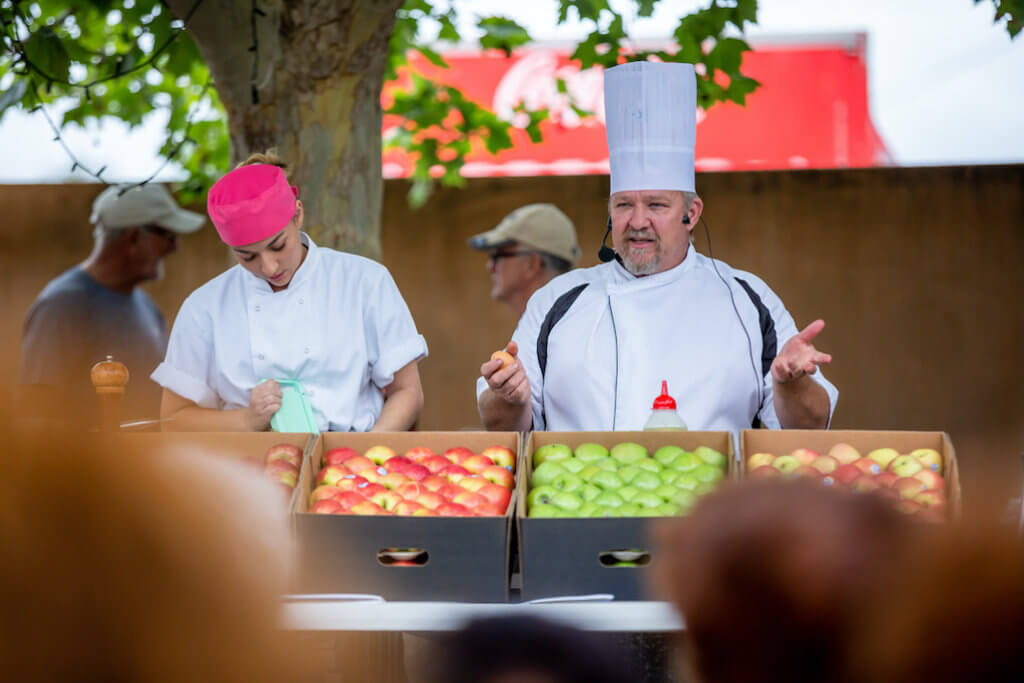 ---
View the Apple and Grape Festival Program
Click here to search the daily schedule of festival events.