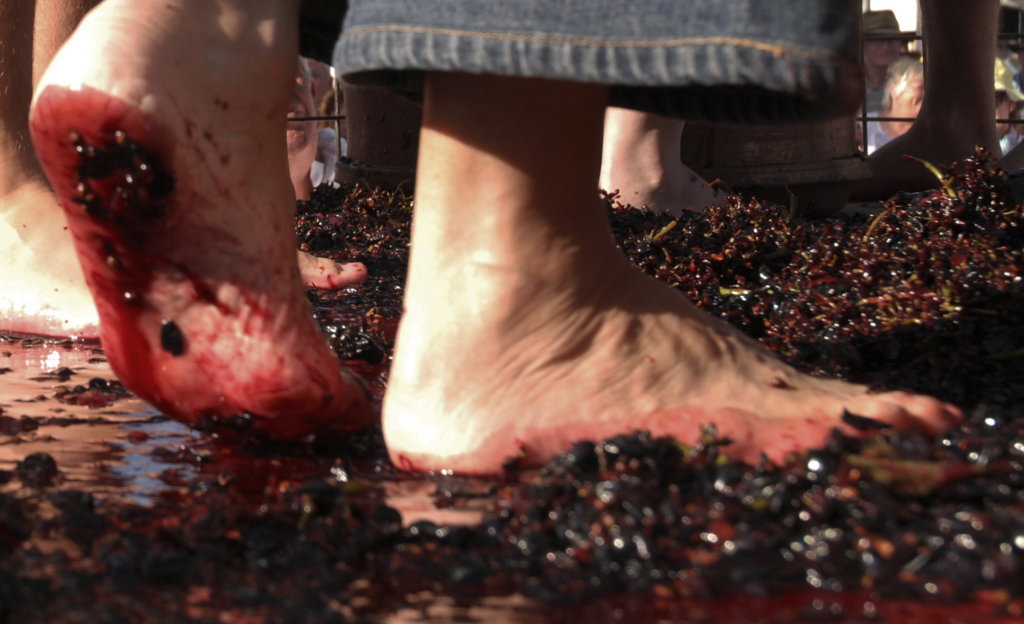 What to expect: Grape Crush Events
The foot stomping, grape crushing fun is an iconic highlight of the Stanthorpe Apple and Grape Festival.  Here's what you need to know about where, when and how these grape crushing events happen...
Friday 6 March
The Public Crush
The community grape crush is the general public's turn to jump in the barrel and have some grape-stomping fun.  It's a free event in the Piazza in the main street of Stanthorpe, held as part of the 'Grape Day' events from 9am to 12pm.  The grape crush will kick off at 10am Friday 6 March.
Those wanting to participate in the grape crushing just turn up on the day and let the organisers know you're keen for a turn (you may be chosen) and if you are you can be sure the crowds will encourage the grape stomping with claps and cheers to the backdrop of traditional Italian music - what an atmosphere!
Saturday 7 March
The Celebrity Crush
The Stanthorpe Border Post Celebrity Grape Crush Championships is held just after the Channel 7 Grand Parade and is the epitome of harvest celebration!  The crush is staged as an exhibition in the main street of Stanthorpe, nearby to the Stanthorpe Post Office at 4pm on Saturday 7th March.
Channel 7 News presenter Livio Regano, James Lister MP and David Littleproud MP will be amongst the invited guests who will battle it out to see who has the fastest feet and who will take out the title of Queensland Grape Crushing Champion 2020!
Expect to see a little undignified behaviour with our dignitaries as this event always descends into a fun chaos!
There are no rules in the Grape Crush – The contestant who can squeeze the grapes between their toes the fastest is crowned champion. But watch out! Don't stand too close or you could experience more of the Grape Crush than you bargained for.