25 February – 6 March 2022
Stanthorpe Apple & Grape Harvest Festival
COVID 19 Safety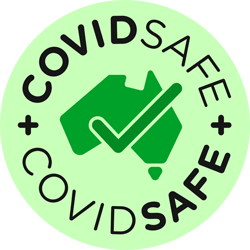 Stay COVID Safe
Being COVID Safe is a shared responsibility. Thank you for following the COVID Safe practices when attending our festival this year.
The Apple & Grape Festival is delivered within Queensland Health's COVID Safe Event Checklist framework. Our COVID safe planning is modified to align with changing guidelines provided by Queensland Health.
Festival Covid-19 Ticket Refund Policy
Should any of the following occurrences occur, ticket holders will be offered a full refund. Refund will be processed by our systems and the funds credited to the card used to make the purchase.
Occurrence 1: Government imposed travel restrictions, preventing ticket holders from attending
Occurrence 2: State or Federal Government Health regulations determine the event must be cancelled.
Occurrence 3: A ticket holder develops Covid-19 symptoms and is therefore unable to attend the event, or is refused entry due to symptoms.
Occurrance 4: A ticket holder does not meet any relevant Government mandated Covid-19 vaccination requirements in place at the time of the festival.
Any refund provided under these special conditions will be awarded at the ticket sale value minus a refund fee comprising the ticket sale expenses directly incurred by the festival (credit card charges of 30c per transaction and 1.75% of sale value). 
Ticket refund requests must be requested in writing via email: info@appleandgrape.org
Stay home if you are unwell
Stay home if you are unwell or have a cough, fever, sore throat, fatigue or shortness of breath.
Wear a Mask
Wear a mask in our festival indoor venues and anywhere you are not able to socially distance.
Maintain social distancing
Keep 1.5m between yourself and others. You may attend events in your social or household group. Keep distance between yourself and other attendees.
Wash your hands regularly
Practice good hand hygiene. Wash your hands frequently and use hand sanitiser where provided.
Show Your Vax Status
We'll be following the latest guidelines as provided by Queensland Health. Wherever our festival events has entry gates / ticketed entry please be prepared to show your vaccination status on the Check in QLD app (as required by Queensland Health).
Feeling unwell during the event
If you become unwell during the event, please leave the venue as soon as practical and seek medical assistance or Covid-19 testing as appropriate.
Vaccination Status
We are following the latest guidelines as provided by Queensland Health. If current mandates remain in place this will require proof of vaccination to be shown prior to entry to some of the festival events.  How this applies to individual events will vary.
QR codes
Look for the QR code and register on arrival to events.
COVID Safe messages
COVID Safe messages may be delivered before, during and after events. Listen out for information and follow the directions.
Right to refuse
Businesses have the right to refuse service and must insist that anyone displaying COVID-19 symptoms leaves the venue.
COVID Safe signage
Look for COVID Safe signage and follow directions.
Please do not attend The Apple & Grape Festival if, in the past 14 days, you have:
returned to Australia from overseas (other than a safe travel zone country)

been in close contact with an active COVID-19 case

been in a Queensland declared COVID-19 hotspot, place of concern or exposure venue, as defined by the Chief Health Officer

had a fever, cough, sore throat, headache, distorted sense of taste, shortness of breath, chills, vomiting or any cold/flu like symptoms in the last 72 hours.