23 February – 3 March 2024
Stanthorpe Apple & Grape Harvest Festival
Open Gardens
OPEN GARDENS
The the rare opportunity to see private gardens open across the Granite Belt during the 2024 Stanthorpe Apple & Grape Harvest Festival.
The gardens range from rambling acreage, to small town properties and small grower producer gardens. Each showcase the best of cool climate gardening.
Dog friendly?  The owners of these private gardens are thrilled to welcome you into their gardens, but please leave your pets at home.
NOTE: Gardens below were open for our LAST FESTIVAL (in 2022).  Open Gardens for 2024 to be confirmed.
"Bellflowers"
"Bellflowers" is a colourful hilltop garden at Ballandean on the southern end of the Granite Belt.  This emerging garden is young and vibrant.  The rose garden welcomes you as the informal paths lead you past borders of shrubs and annuals.  At the heart of the garden is a courtyard to sit and enjoy the view.  Native plants surround a rock garden.  There is plenty more to see and discover at this beautiful highland country garden.
Gardens of Accommodation Creek Cottages
Purchased in September 2019 during severe drought when all the creeks and dams had dried up and rainwater was scarce, new owners Bevan and Jayne Dawes knew they had their hands full.
Although the previous owners had spent considerable time and money with the original garden concept, landscaping, planting trees and shrubs, the drought took its toll and not much survived.
Bevan and Jayne thought that whatever was still alive was worth propagating and regenerating, so after lots of digging and transplanting the rebuild began in Autumn 2020.  First time gardeners, they tried some spring flowering bulbs, Anemone's,  Ranunculus, Daffodils, and Dutch Iris etc.  Fortunately, blessed with rain since they started, the dams are full and the creeks are flowing.  Spring arrived and the potting and planting of lots of seeds began.  Now they keep and replant the seeds, bulbs and shrubs from plants that do well, the rest is self-sown with the aim of providing a colourful and enjoyable experience for their guests.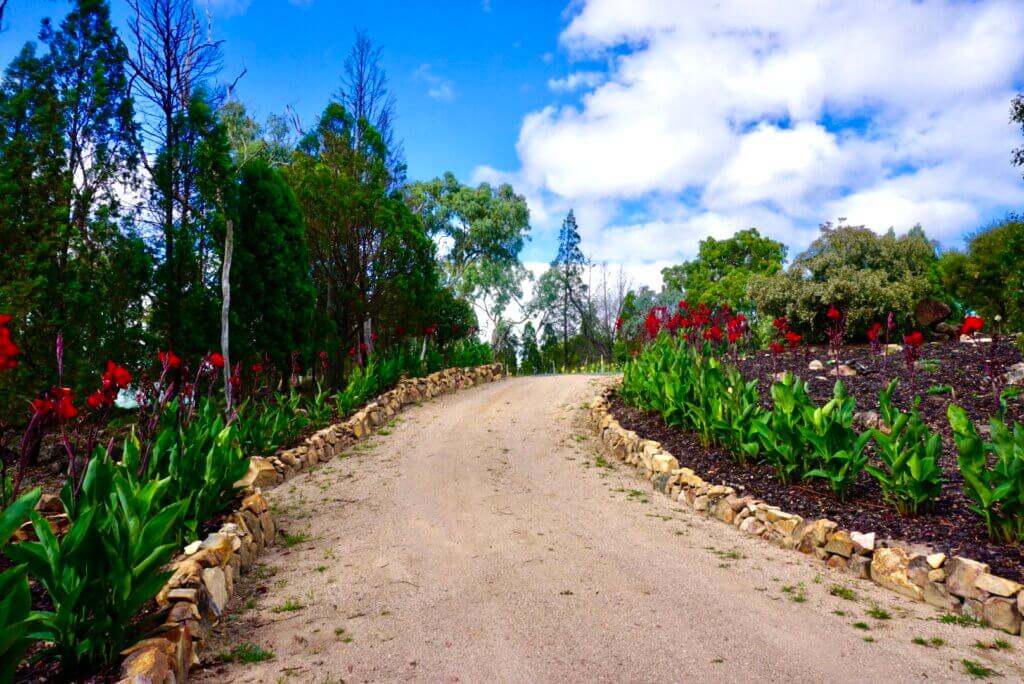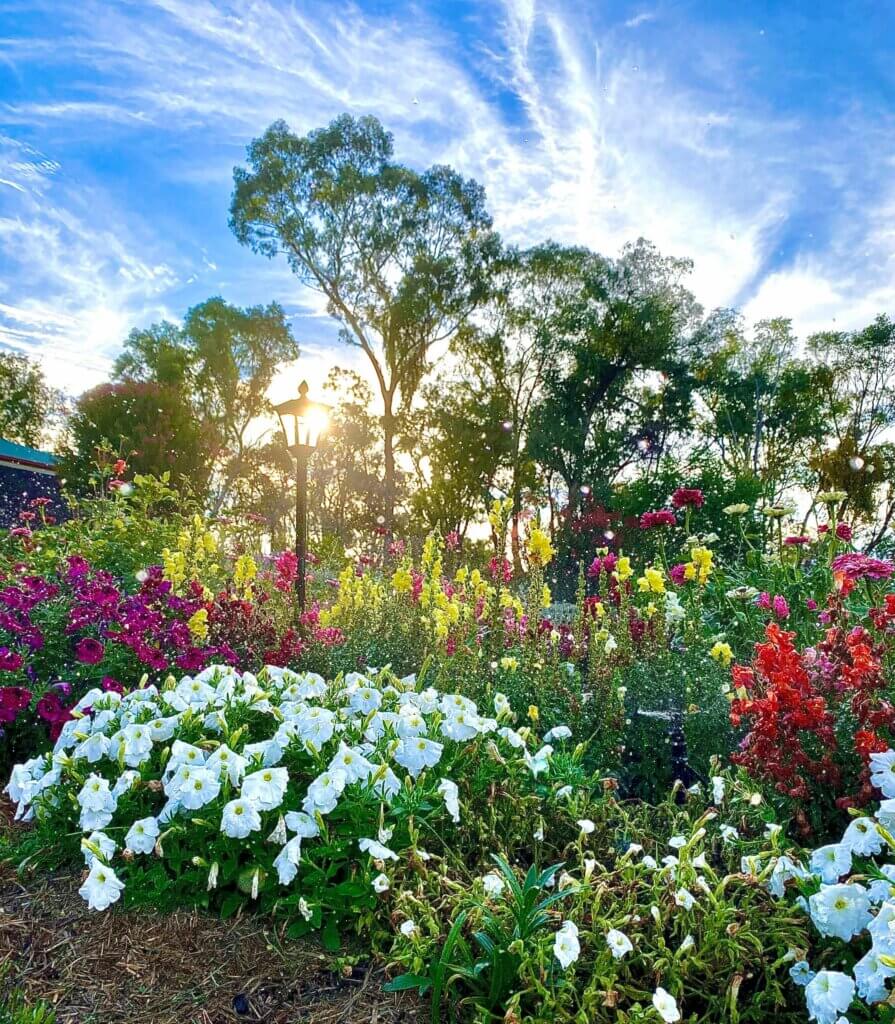 "Wahroonga"
'Wahroonga' means "place by water" and is a fitting name for this historical home that was built early last century.
The garden shifts between informal areas of native grass plantings and camellia beds to more formal sections with dry rock walls, gravel paths, long wisteria walkways and large 'roomed' hedging. A hedged avenue on the south-east side of the gardens leads you down towards the creek, past distinctly rooms on both sides – filled with pink, blue and orange, red or yellow flowers. At the of the path you hit a wisteria clad arbour, which drips with scented purple blooms like chandeliers in early spring.
After the wisteria finishes, the magnificent roses – mostly David Austin varieties – start to bloom. Then there are the trees, chosen for their blossoms in spring, or their shade in Summer.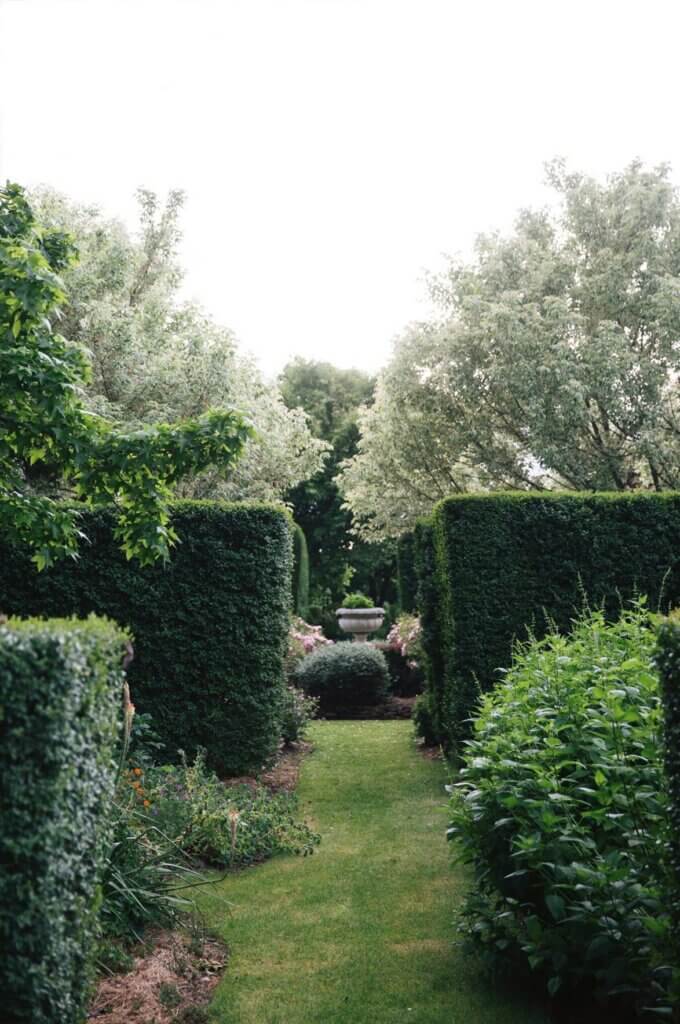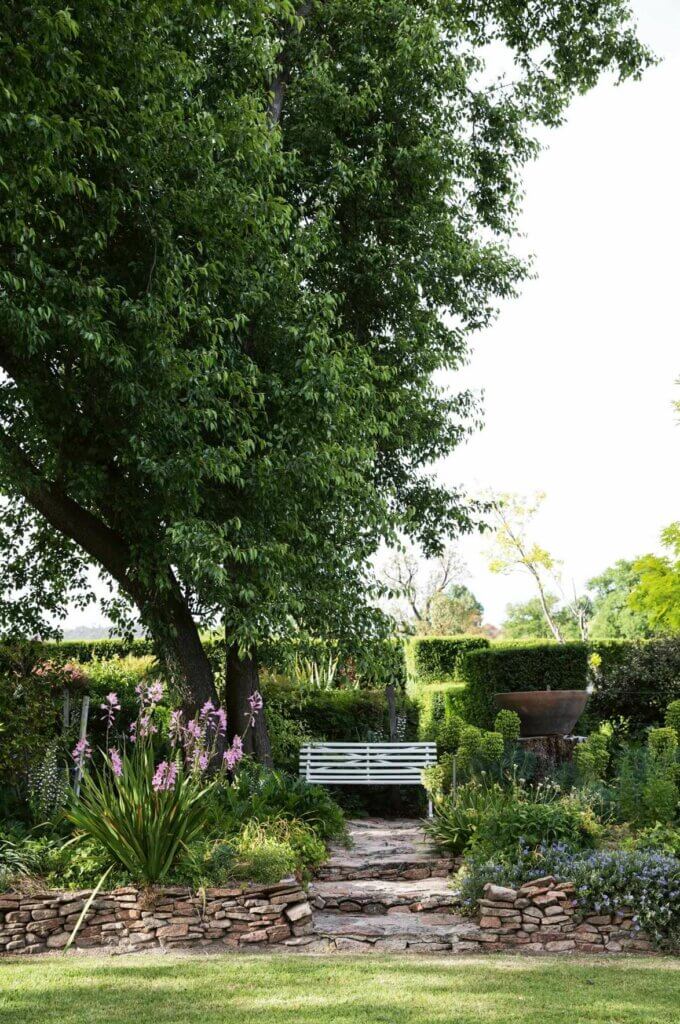 "Cabria" Garden
This garden has developed over the last 30 years with many changes over this period.  After several years of severe drought, making the garden more drought tolerant by planting different varieties of Salvia, and many pots of Succulents and Cacti was of the greatest importance.  The garden also consists of standard roses, Hibiscus and Crepe Myrtle trees plus Bromiliads and Fuschias to add a warm climate feel to the garden.
Vibrant colours lead you on a journey through this garden, that proves you don't need acres of land to have an amazing garden with many different areas that seamlessly work together.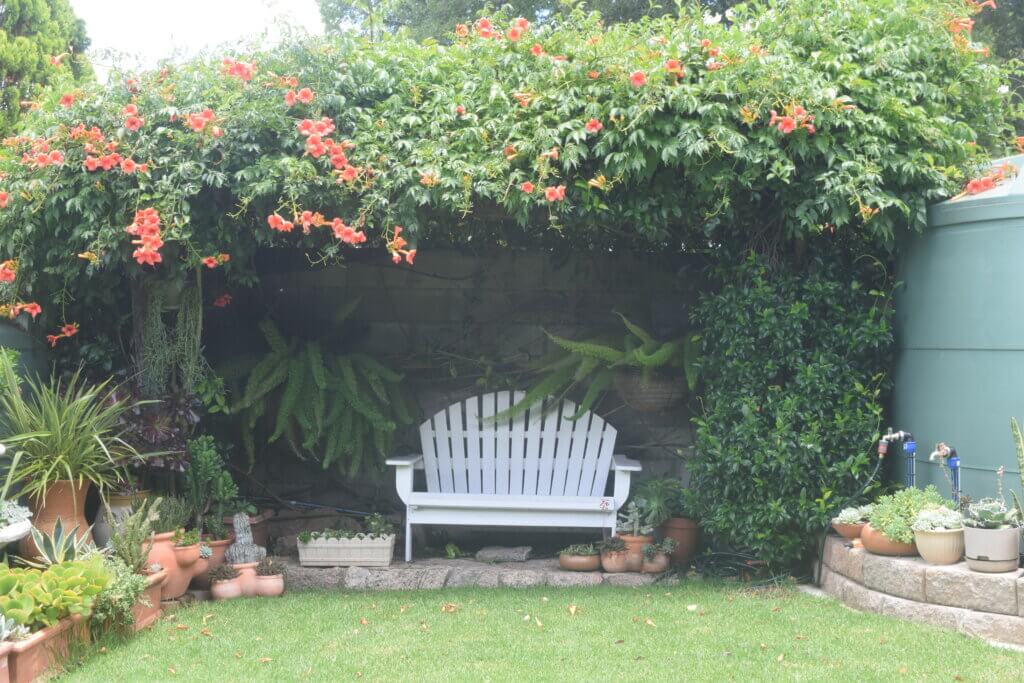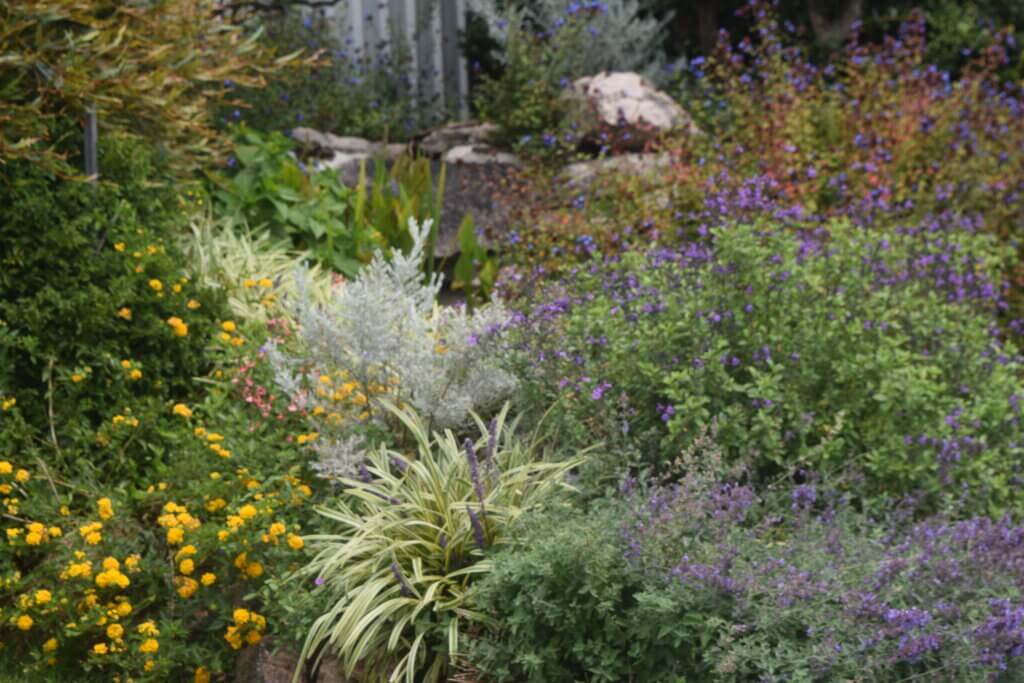 Grevis-James Garden
Situated on a sloping site with the lower part close to Heritage Park lake on Quart Pot creek, the Anzac Street garden is opening to the public for the first time.
Owing to the slope, retaining walls of timber and granite boulders feature prominently. Some of the garden was designed by the previous owners while most of the lower areas were designed by Carolyn Robinson. Some of the garden is semi-formal, but most parts are informal, featuring perennials and roses, together with deciduous trees and shrubs.
From the top of the steps you can overlook the garden including the pond and the hidden hedge garden. All the recent Spring rain has resulted in a huge, but welcome surge of growth after the long period of drought during which the garden suffered badly. Tending to the garden has kept the Grevis-James's busy for seven enjoyable years.
There is no doubt you will enjoy your walk around the garden and please be careful on the steps.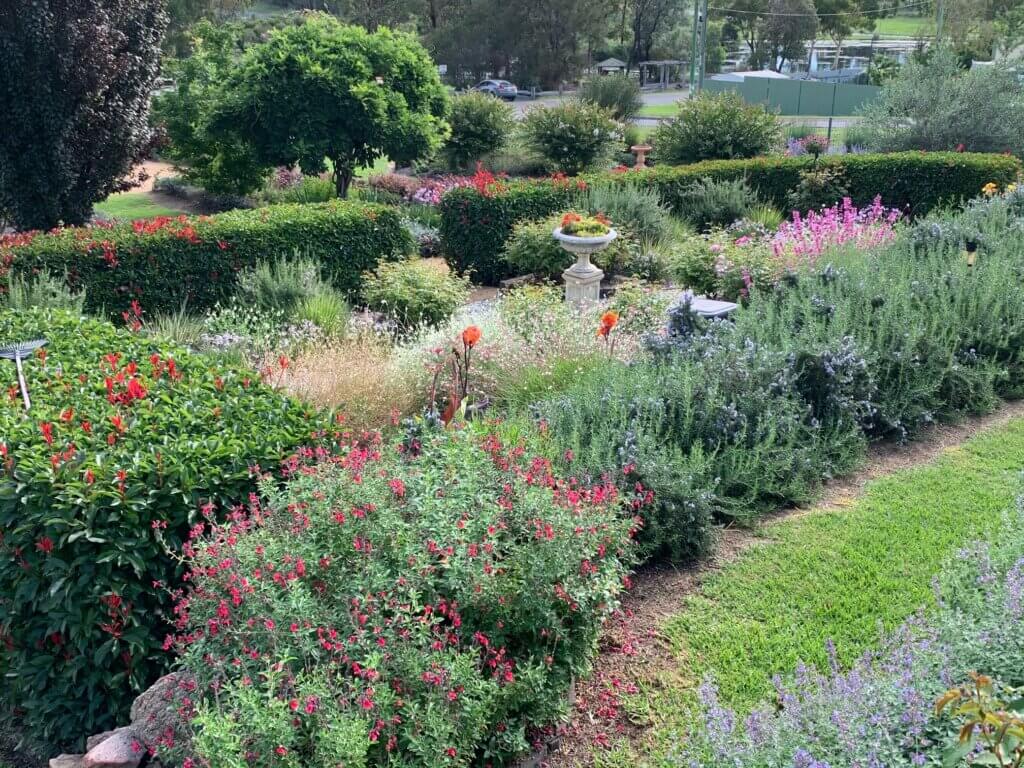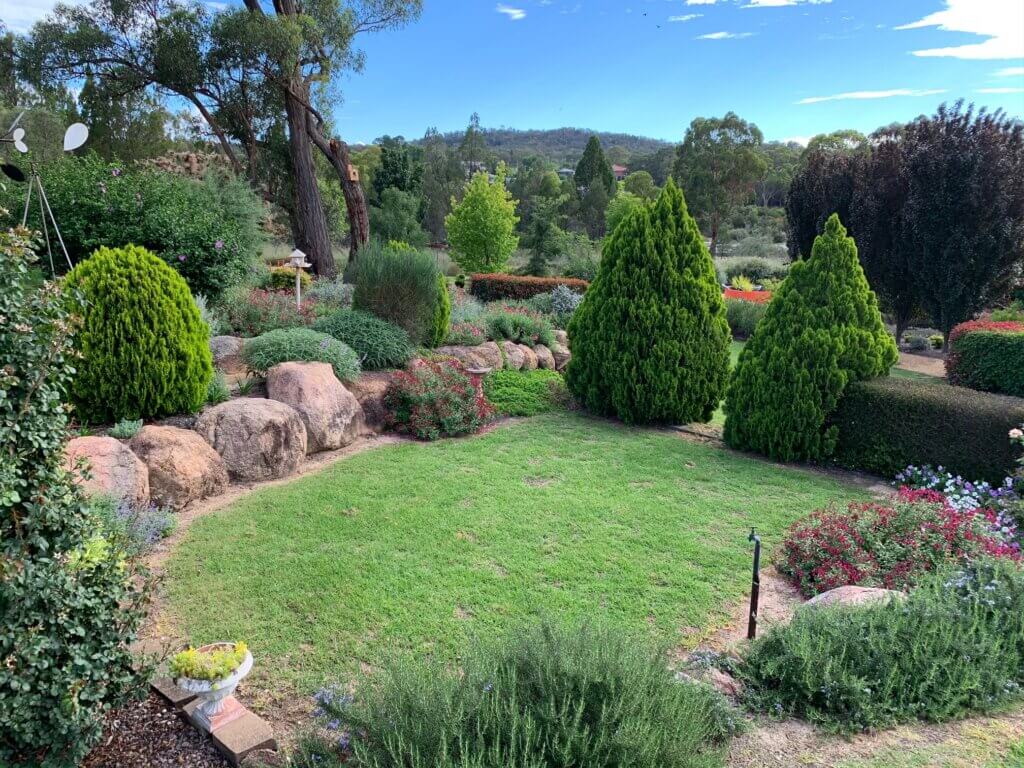 "Braeside Homestead"
Heritage listed Braeside Homestead (built in 1874) has undergone major restoration and garden development and expansion over the last 10 years. Now offering luxury accommodation in the majestic Homestead and lovely Braeside Cottage, the ultimate in Southern Downs Comfort.
The gardens cover approximately 12 acres including terraces, pathways and a combination of native and exotic species creating a unique garden experience including styles such as parterre, free form, native, scented rose and European formal.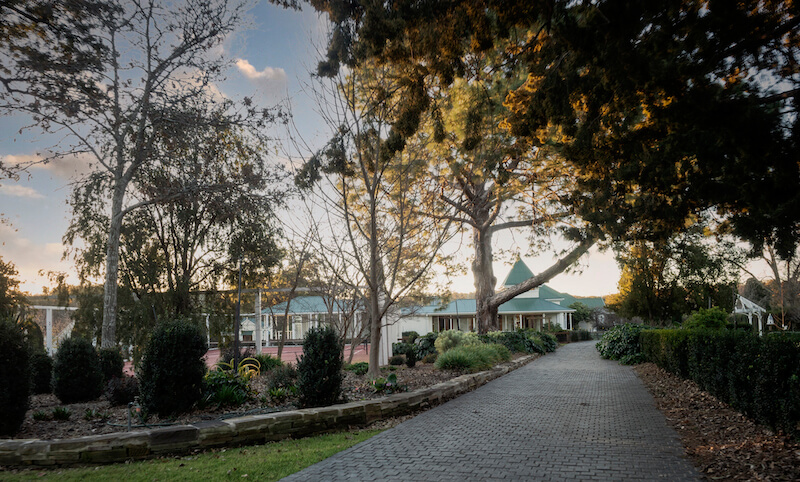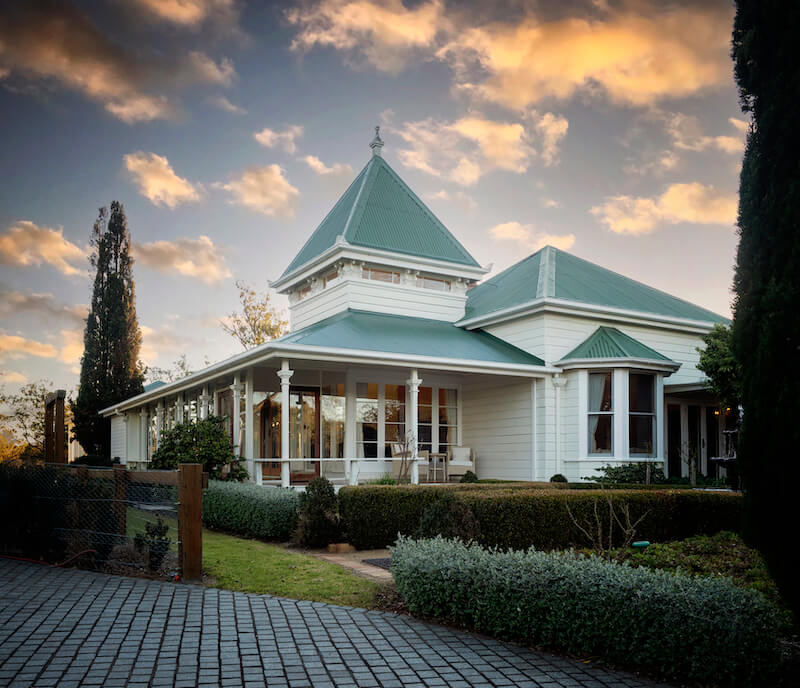 Organic Produce Garden: Bridget's Garden
Bridget is passionate about growing and supplying produce grown locally, organically and sustainably.
See Bridget's own private garden in Stanthorpe when she opens to the public ONE DAY ONLY during the Open Gardens showcase at Stanthorpe Apple and Grape Harvest Festival.
Bridget has been running an organic market garden with berries, vegetables, fruit and herbs along with a large kitchen garden for about 5 years but is a lifetime grower of many things.
She runs the local Granite Belt Farmers Market with another producer (Tash), recently this has moved to a new larger location at the Railway Precinct. Some produce is also sold through the local organic growers group at Northey St Organic Market.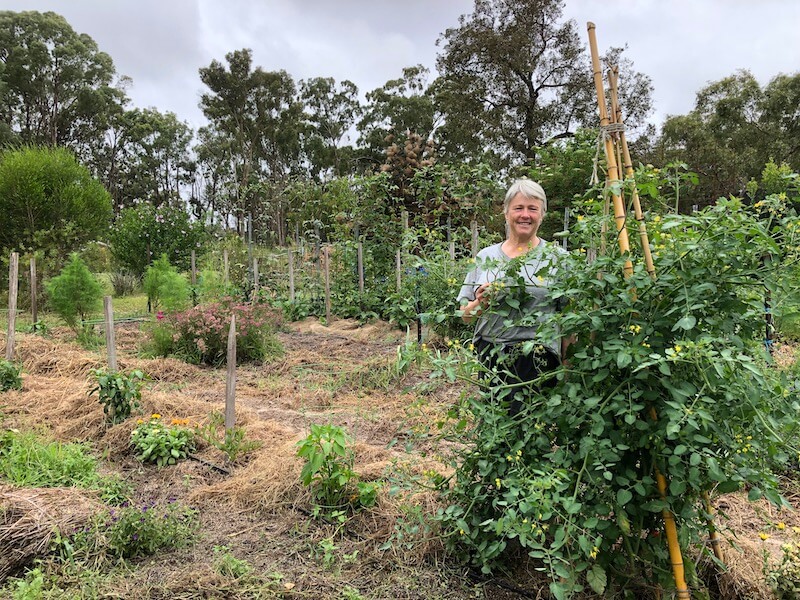 Organic Produce Garden: Possum Lane Farm
Rick Humphries and wife Mary Findlay run an integrated horticulture, regenerative agriculture farm south-west of Stanthorpe. The farm produces leafy greens, other veggies and herbs for sale locally, hydroponic parsley sold into the Brisbane markets and hosts Queensland's first commercial hop yard. Over 60% of the property is set aside for biodiversity conservation and the operation is completely solar powered and off grid.
Over the next 10 years more areas will be devoted to biodiversity and the farm will work with external partners to promote regenerative practices as well as testing innovations around soil carbon and carbon sequestration more generally.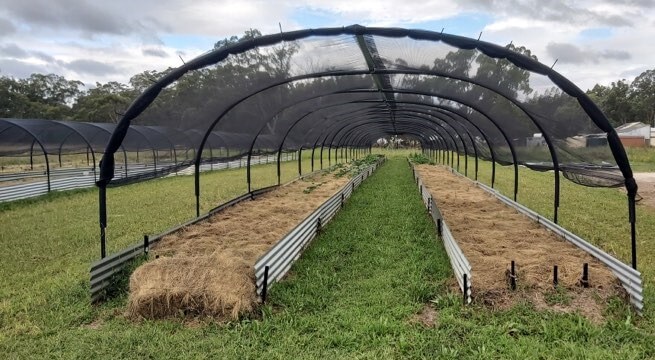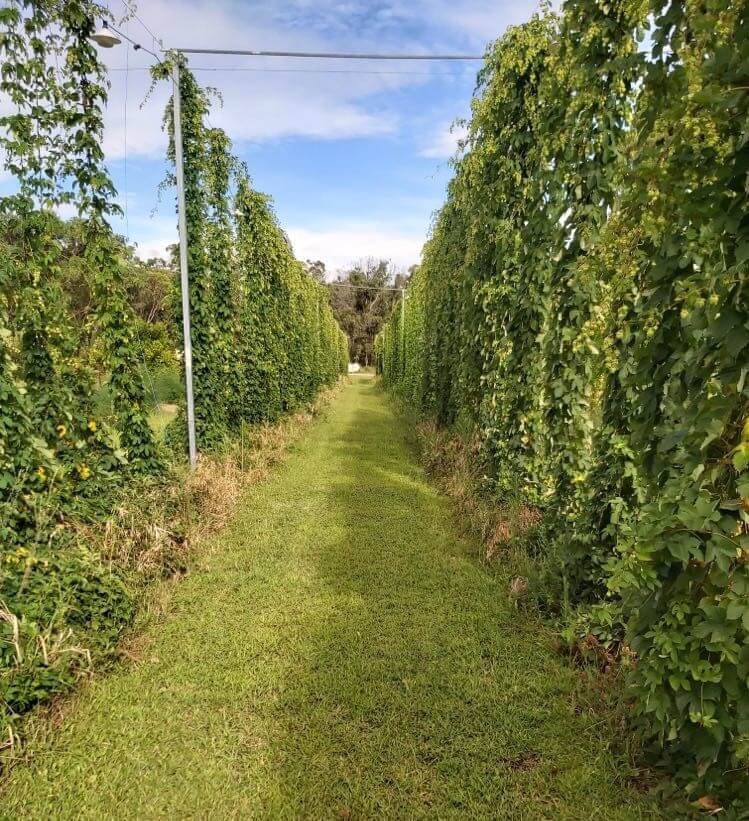 Organic Produce Garden: Symara Farm
Ray and Samantha Palmer have been organic market gardeners for over a decade, selling their produce locally and at Northey Street Organic Farmers Market in Brisbane.
Symara Farm is a multi-generational farm with children and grand parents helping with daily growing of 30+ different vegetables, plus pigs, a few chooks and some cattle.