Harvest season on the Granite Belt is a mere three hours along the bitumen from Brisbane (or the Gold Coast), so a scenic morning's drive will have you in Stanthorpe ready to join the Apple and Grape Harvest Festival fun.
No need to rush though, take your time and here are our tips on how to do the ultimate road trip to Stanthorpe for the Festival.
The journey will see you headed for the New England Highway which runs through the heart of your road-trip adventure. The Granite Belt wine region begins north of Stanthorpe at Dalveen, continuing south through Stanthorpe and on towards Wallangarra. This 62km stretch of highway is literally surrounded by food and wine temptations at every turn.
OUR TIP: Pack light, we know you'll be bringing some local goods home with you (and don't say we didn't warn you).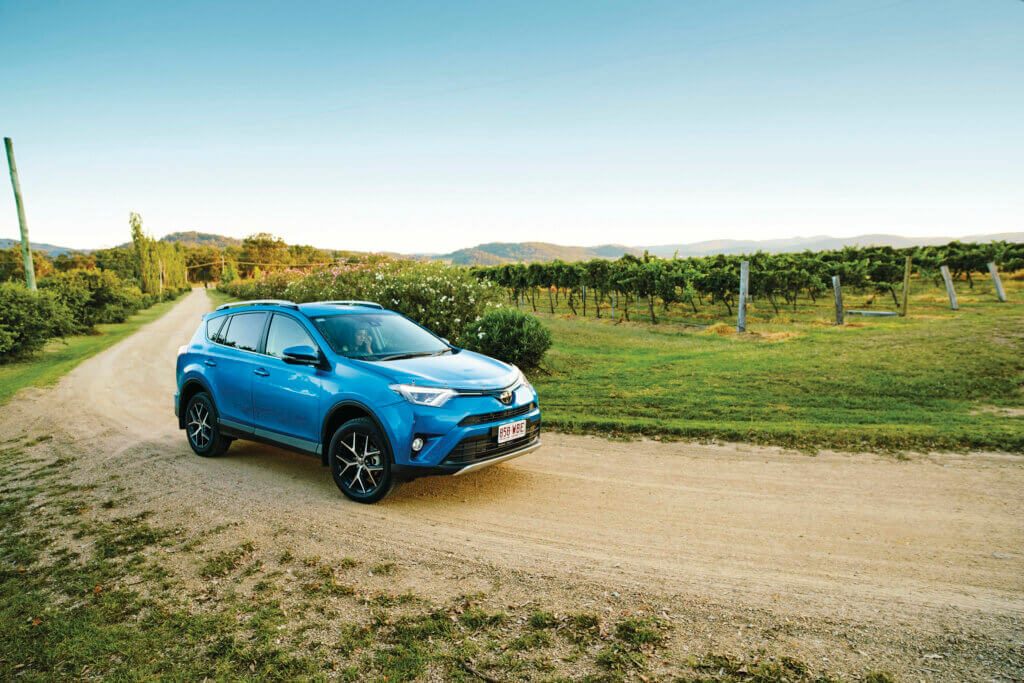 Brisbane – Warwick (156 kilometres)
Point your bonnet west for your first stop, Warwick.
The town may be known for roses and rodeos, but its original sandstone buildings are sure an eye-catching standout and known to be some of Queensland's finest.
Get out and stretch your legs, taking to admire the diverse architecture through the town from quaint workers' cottages built of sandstone, to large, rambling "Queenslander" style homes on foot.
If hunger pains are calling or if a shopping trip is in store, drop into Gardens Galore, the boutique garden centre is a favourite by foodies and green thumbs alike.
Got time? Take a detour 15 minutes north of Warwick to the sandstone mansion, Glengallon Homestead. The 1867 homestead remains frozen in time and their café is the perfect stop for coffee and golden-brown scones.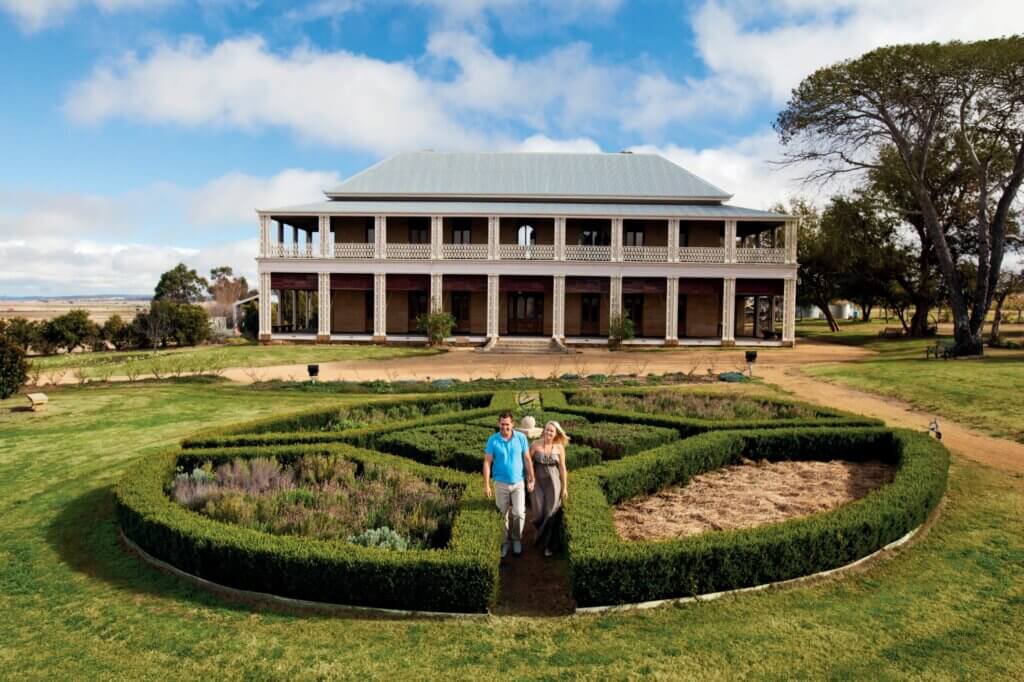 Warwick – Stanthorpe (60 kilometres)
It's an easy drive to Stanthorpe from Warwick.
Those wanting to begin sipping and swirling around the region pre-festival, wineries offering delicious drops are dotted along the New England Highway and in the surrounding towns of Thulimbah and Applethorpe. With over 30 cellar doors in the region, we won't blame you for wanting a head start.
If cheese, truffles or apple pie is what your craving, you'll find these on your way to Stanthorpe too. We hope you've come with an appetite!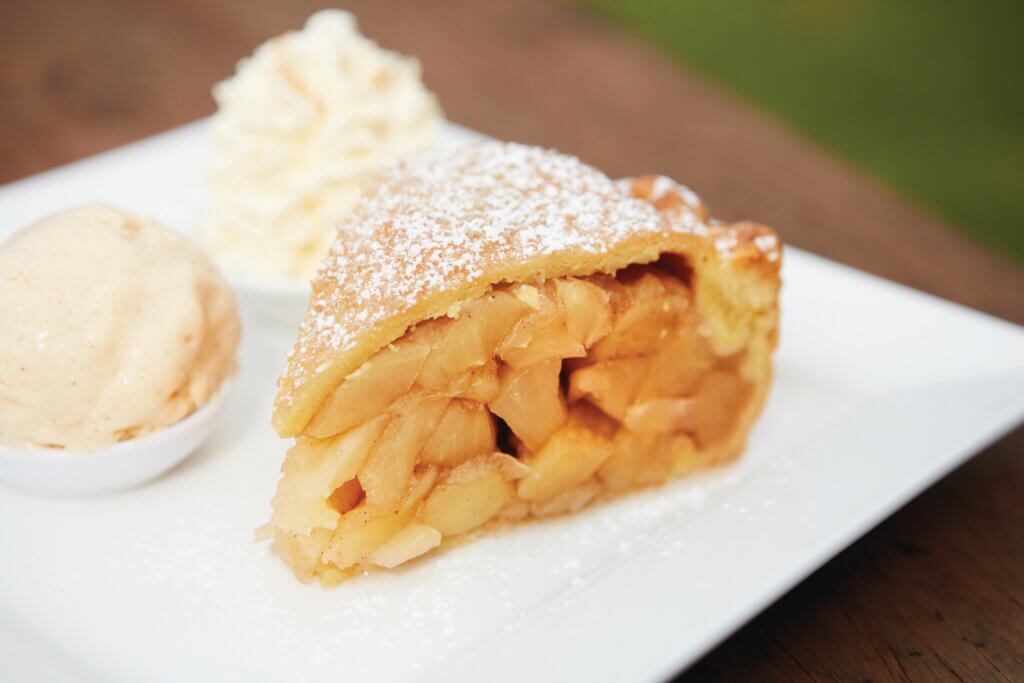 Stanthorpe
Amongst your busy festival schedule, save time to take the loop drive along Amiens Road to take in a drive through the apple orchards and to find the granite wonderland of boulders at Donnellys Castle. Venture to the southern end of the Granite Belt to the villages of Glen Alpin, Ballandean and onto Girraween National Park.
For those wanting to get a real taste of the apple orchards, find out how to visit an orchard during the festival here.
Looking for Strange Birds? Not sure what we're talking about? The Granite Belt is one of Australia's top producers of alternative variety wines – known here as Strange Birds! You'll find the cellar door trail to follow here.
If two wheels is your style, hire a bike, pack your own or join a guided bike tour. Stanthorpe has 32 kilometres of quiet country roads which connect some of the famous vineyards.
Everything you need to know about the Stanthorpe Apple and Grape Harvest Festival.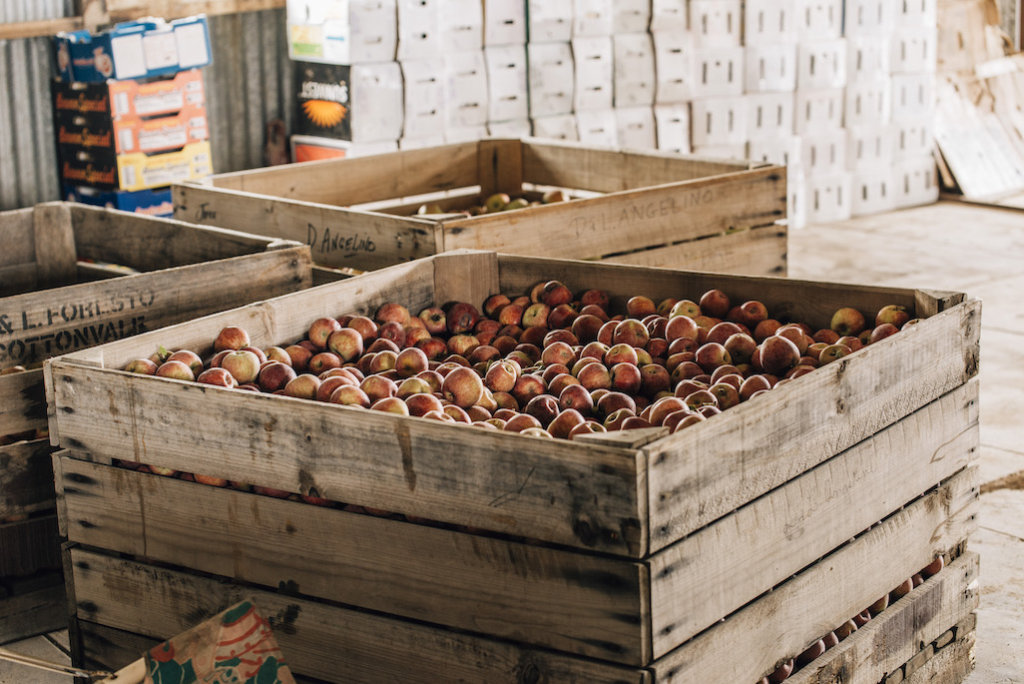 Stanthorpe – Killarney (70 Kilometres)
After feasting your way around the Granite Belt during the Apple and Grape Harvest Festival, it's time to make the trip home.
Begin your journey home with some waterfall chasing, heading towards Killarney. Just out the town, take to Spring Creek Road which offers access to three beautiful waterfalls; Daggs Falls, Browns Falls and the crowning glory, Queen Mary Falls. A short walk from the car park will lead you to the 40-metre natural beauty is tucked in amongst the ancient World Heritage Gondwana Rainforest.
Spend some time exploring the Queen Mary Falls circuit. The 40-minute walk takes you from the lookouts at the top of the falls to the creek below.
Discover the country charm of Killarney by stopping in at the heritage centre or the Killarney Hotel where its wrap-around veranda is perfect to get to know the locals over a pub meal or watch the world go by.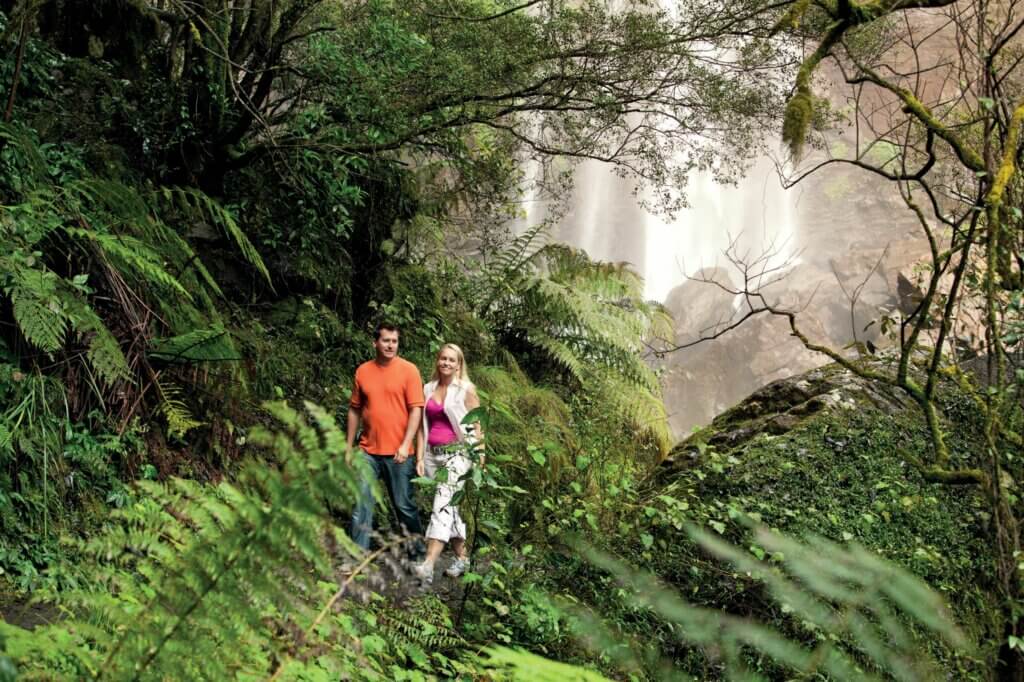 Killarney – Boonah (87 Kilometres)
Continuing onto Brisbane schedule a pitstop at the Mount French Lookout, just outside of Boonah. The two short walking tracks (under half an hour) make it easy to take in the region's impressive peaks.

---
Make the most of your time in Stanthorpe; check out the 2022 Apple and Grape Harvest Festival daily program here.