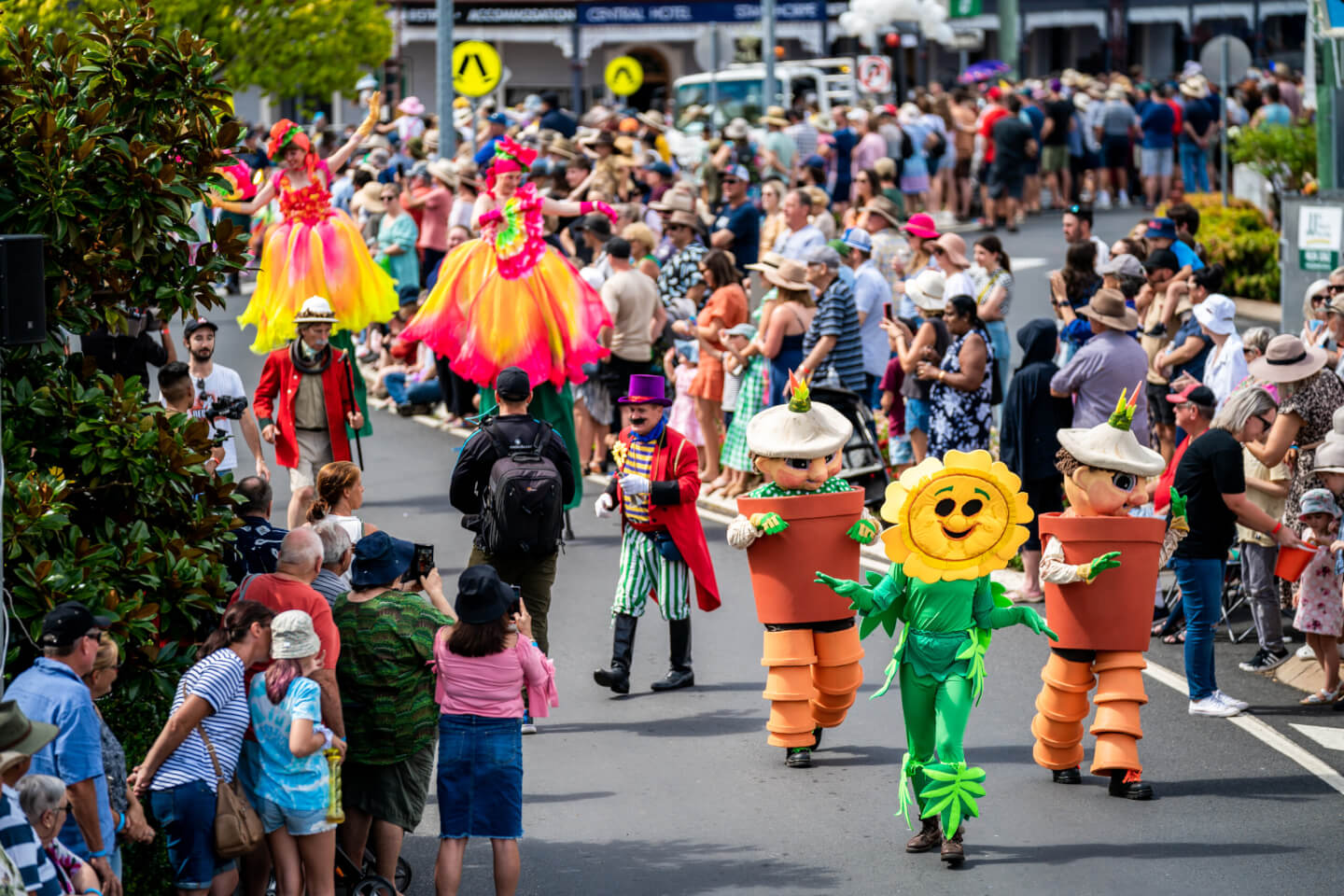 Be Part of the Channel 7 Grand Parade
The parade will occur at 2pm on Saturday 2nd March 2024 in the main street of Stanthorpe.
Will you join the fun and festivities by entering in the parade this year?
The Grand Parade Information Kit and Application Form
Entry forms can be returned to:  parades@appleandgrape.org or to P.O. Box 338, Stanthorpe QLD 4380.
Application Forms must be received no later than 5pm Wednesday 21 February, 2024. No entries will be accepted after this date. No Form No Entry.
The Grand Parade theme is "Celebrating the Four Seasons on the Granite Belt" All persons accompanying the float, either riding or on foot, should wear costumes in keeping with the theme of the float.
If you have any questions regarding the Grand Parade, please contact the Parade & Street Director, Graham Parker 0419 774 942 or parades@appleandgrape.org