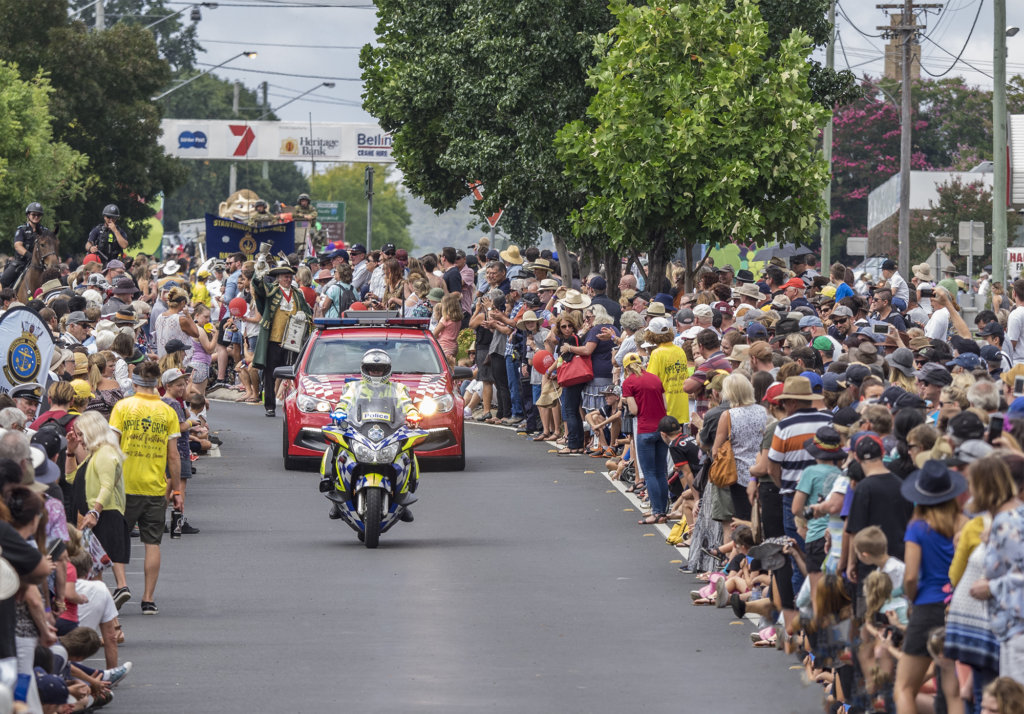 Be Part of the Channel 7 Grand Parade
The parade will occur at 2pm on Saturday 7th March 2020 in the main street of Stanthorpe.
Will you join the fun and festivities by entering in the parade this year?!!
The 2020 Apple and Grape Harvest Festival grand parade will be a chance for entrants to wave the Aussie flag, with the theme "We Are Australian".
Festival Parade and Street Director Bill Brown has challenged community and not-for-profit organisations, sporting clubs, schools, emergency services and businesses to come up colourful and creative ideas for their grand parade entries.
The grand parade on Saturday, March 7, will be a highlight of the 2020 Apple and Grape Harvest Festival, attracting thousands to view floats, pipe and drum bands, marching bands and festival mascots.
The parade is a great way for local organisations and businesses to showcase their services, activities and products.
"Our theme 'We Are Australian' is a chance to celebrate the things we love about Australia," Mr Brown said.
"We're looking forward to seeing what our 2020 Grand Parade entrants come up, especially the many schools that always come up with imaginative entries for the Apple and Grape Harvest Festival Parade.
The Grand Parade Information Kit and Application Form  [ Download Now - PDF Form ]
Entry forms can be returned to:  parades@appleandgrape.org or to the Festival Office in the Cairnsmore Building, Maryland St Stanthorpe.
If you have any questions regarding the Grand Parade please contact the Parade & Street Director, Bill Brown on 0409 143 814, 07 4683 3310 or the email above.