Kids (and parents) are going to LOVE the fun of the Stanthorpe Apple and Grape Harvest Festival 2022! It's only on every two years, so don't miss the action of the big weekend, 5 – 6 March 2022.
Read on for 7 things kids will LOVE at the 2022 festival…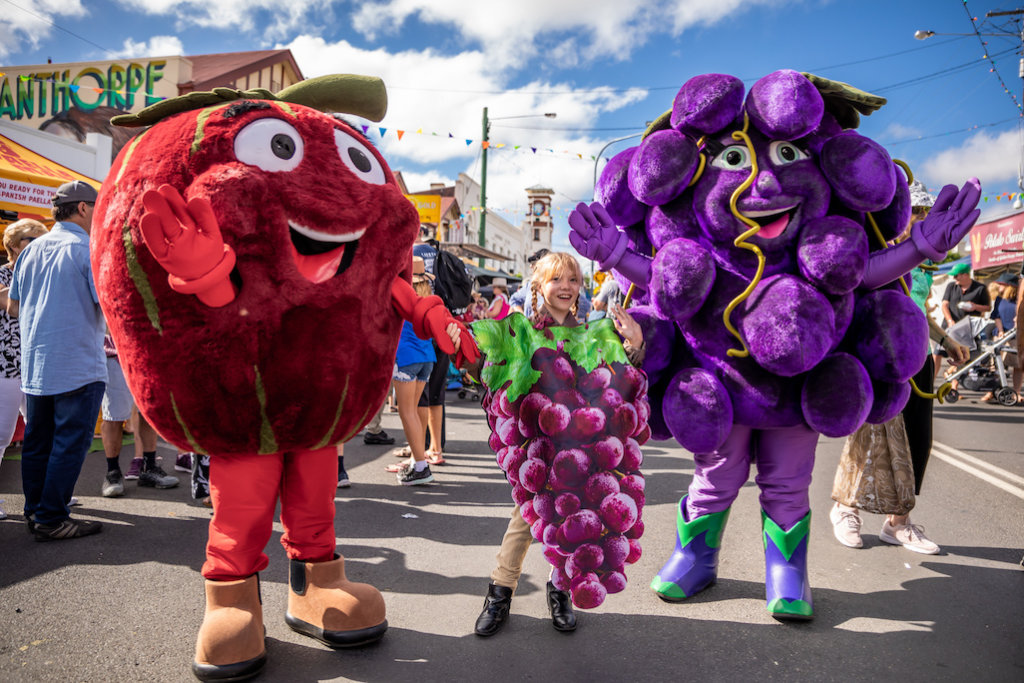 ---
1. Kids Zone
The festival has partnered with Woolworths to deliver big fun at a Kids Zone on both days, Saturday and Sunday of the festival's main weekend. Kids Zone is inside the Queensland Country Bank Food & Wine Fiesta in Weeroona Park, so the kids will be kept busily occupied, right where all the festival action is… meaning happy parents too!
Kids Zone will be full of fun aimed to thrill primary school aged children, including a balloon artist, face painting, jumping castle, a puppet theatre and stage entertainment.
Weeroona Park is a natural kid's playground, with shaded areas, slides and other playground equipment.
And the best bit… kids under 18 years enter FREE in the whole Fiesta Grounds, including Kids Zone. 
Kids Zone will operate 10am – 4pm Saturday 5 March and Sunday 6 March in Weeroona Park, Stanthorpe.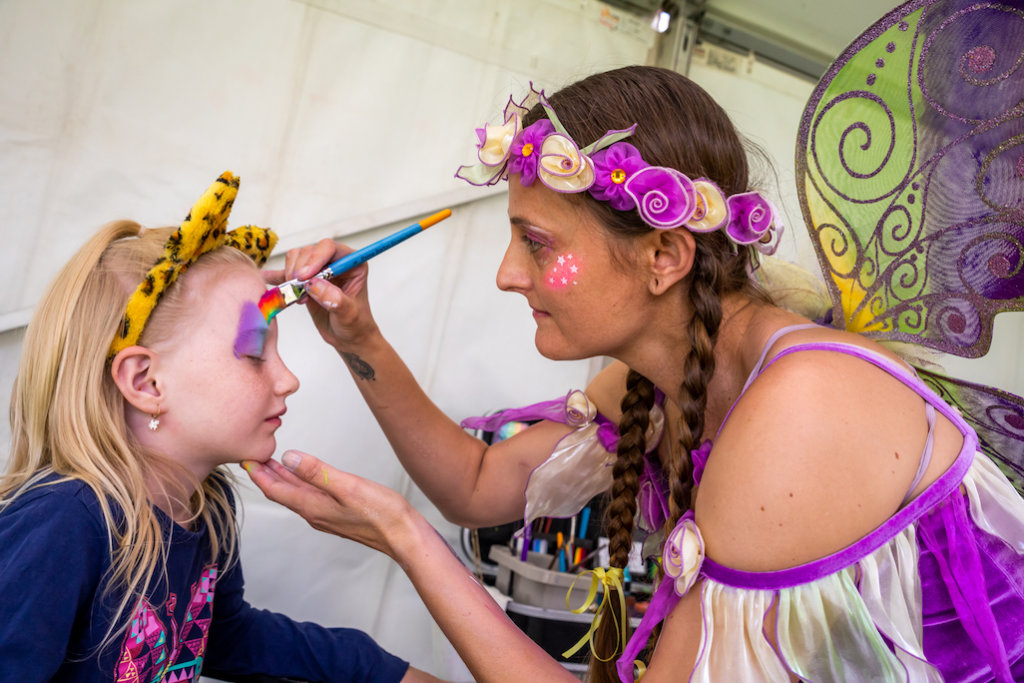 ---
2. Puppet Theatre
The puppet shows happening inside Kids Zone are so cool that they need their own special mention!
Professor Wallace's Puppet Theatre will enchant children with traditional wooden hand puppets, marionettes and modern Muppets, with all including tons of interaction with the audience.
With origins stretching back over one hundred years, Professor Wallace's Puppet Theatre is one of the oldest continuous performing acts in Australia, and is both part of puppet history and Australian entertainment history.
This is simply timeless entertainment, so be sure to check the festival printed program for puppet show times inside the Kids Zone.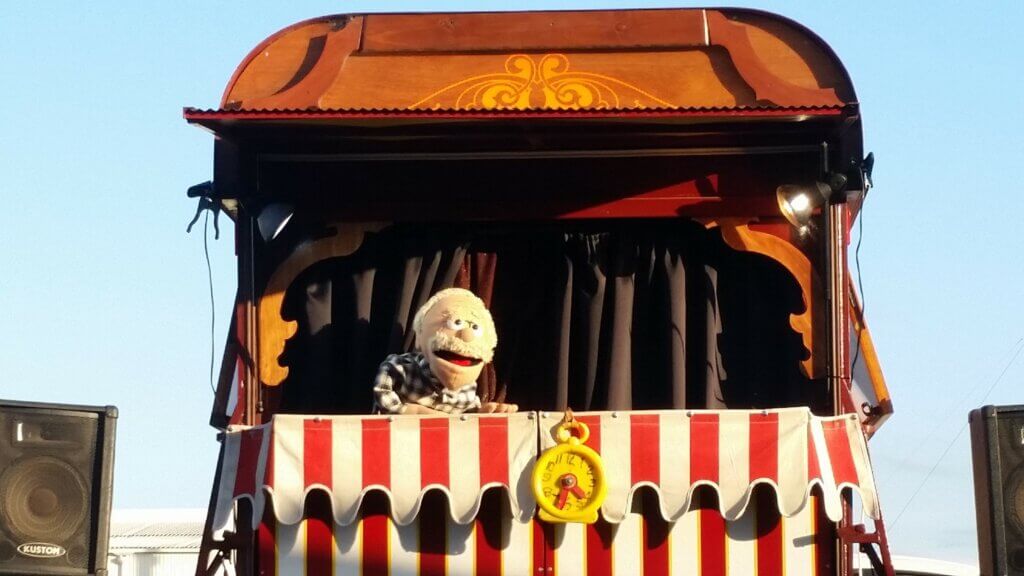 ---
3. Watch the spectacle of the Grand Parade!
A festival highlight for the whole family is the Channel 7 Grand Parade which sweeps through Stanthorpe's main street. Get the kids settled in prime position, ready to clap and wave for the hour-long colourful celebration.
The parade runs along High and Maryland Streets from 2pm Saturday 5 March.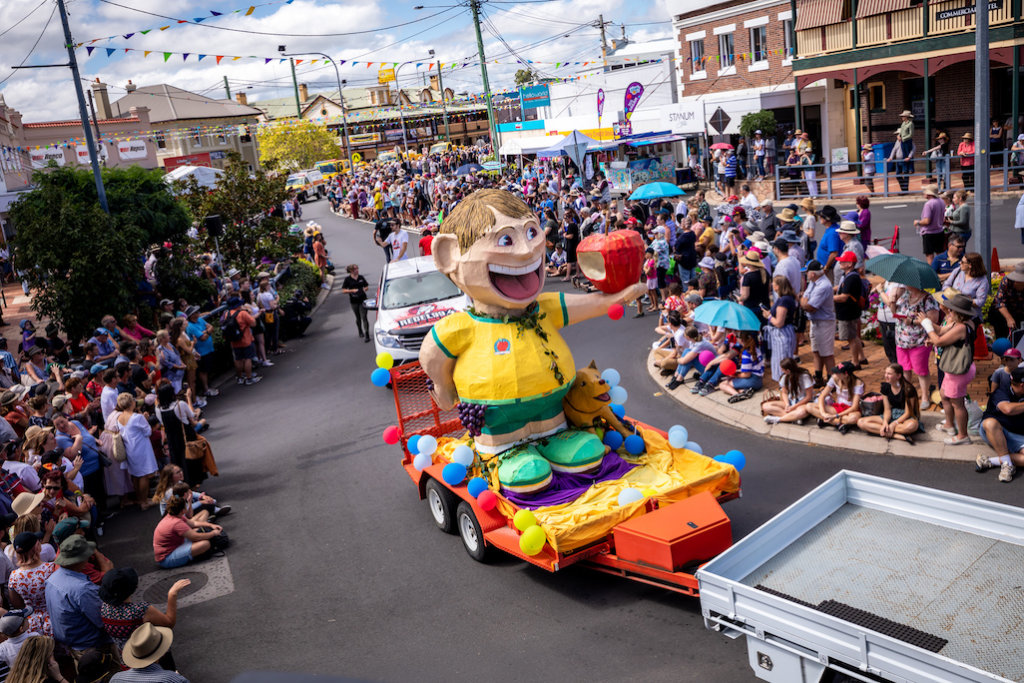 ---
4. Go apple picking in an orchard
Show the kids where apples really come from and even pick your own fresh farm apples to take home!
The 2022 festival brings the first opportunity is a long to pick your own apples in an orchard. It all began with Sean Nicoletti (pictured below) asking his parents to let him run an apple picking day at their orchard. Sean set out to run a day as a fundraiser for a little pocket money to spend at the Stanthorpe Show. The idea was so popular with visitors to their farm that now one year on, apple picking, farm tours and apple sales in the orchard shed are a regular occurrence at Nicoletti Orchard during apple harvest season (February – April).
…LEARN MORE about how to visit an Apple Orchard during the festival.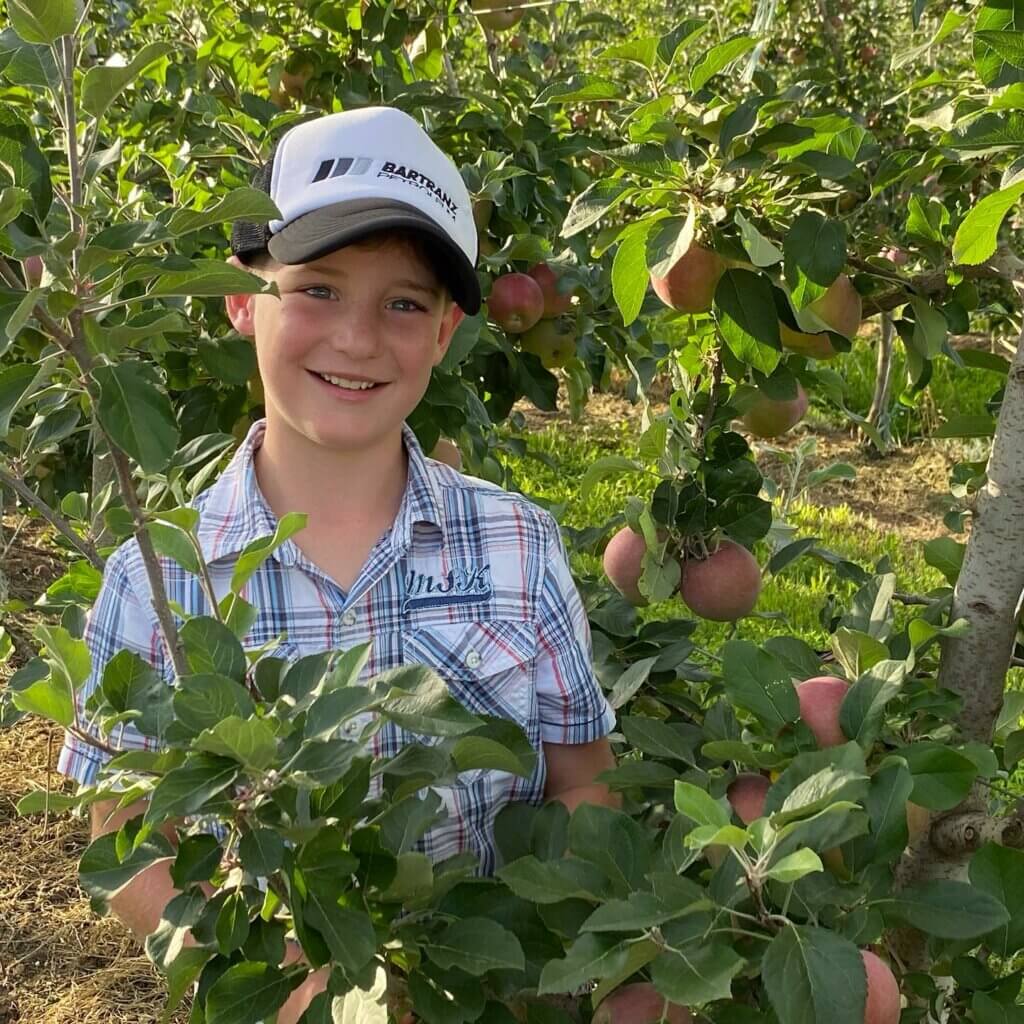 ---
5. Street carnivals and amusements
The family fun is non-stop on the main weekend of the festival (4 – 6 March 2022) with a free carnival taking over the streets.
Expect to see roving performers, food and market stalls and entertainment on pop-up stages in the CBD.
The Rebel FM Street Carnival will deliver the fun on Saturday from 9am til late (along Maryland, High and Victoria Street) and continues on Sunday from 10am to 5pm (along Victoria street).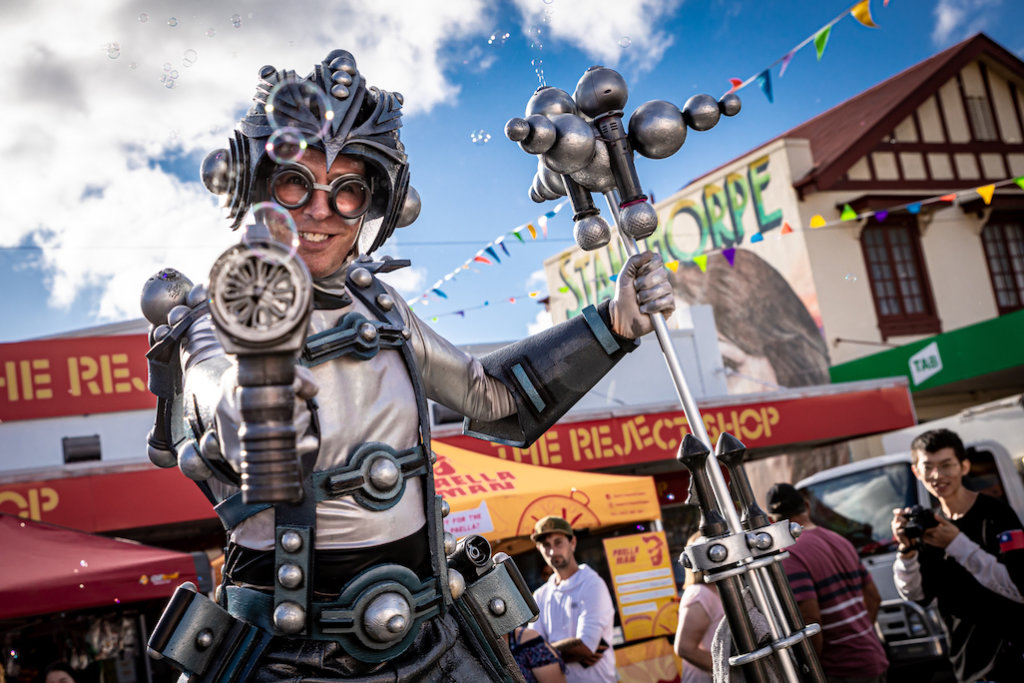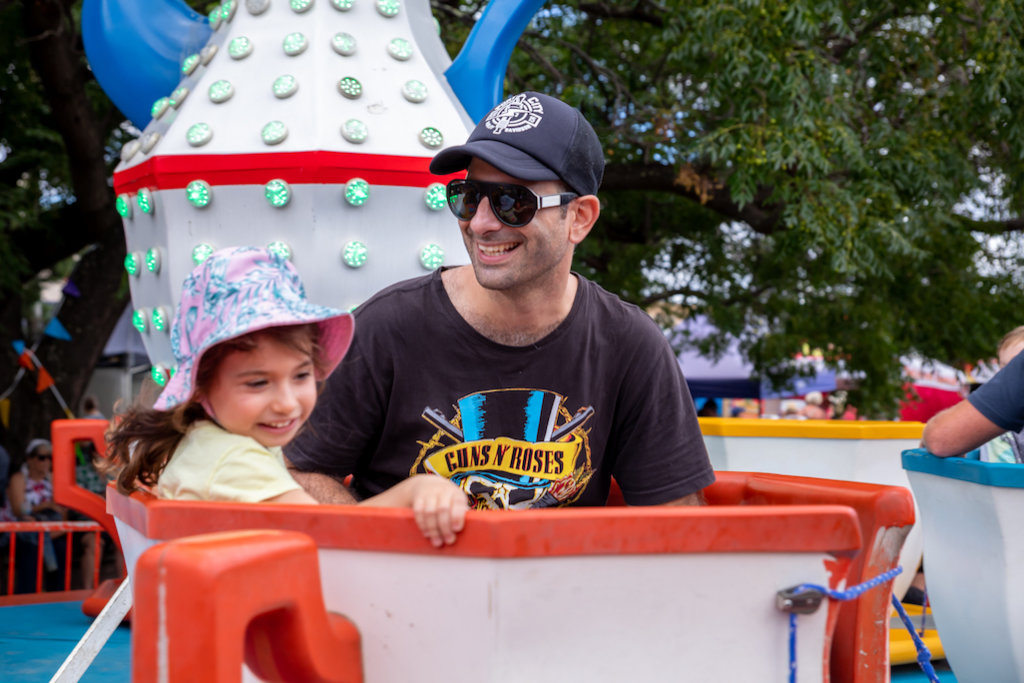 ---
6. Watch the messy Grape Crushing
Things are bound to get messy and what kid doesn't love that!
Gather round and watch the action of the Grape Crush Championships, a challenge to see who can crush grapes to produce grape juice the quickest. But don't get too close… the action descends into a messy finale of grape throwing fun!
See familiar faces in the Celebrity Grape Crush Championships at 4pm outside the Stanthorpe Post Office in the main street on Saturday 5 March (not long after the Channel 7 Grand Parade ends).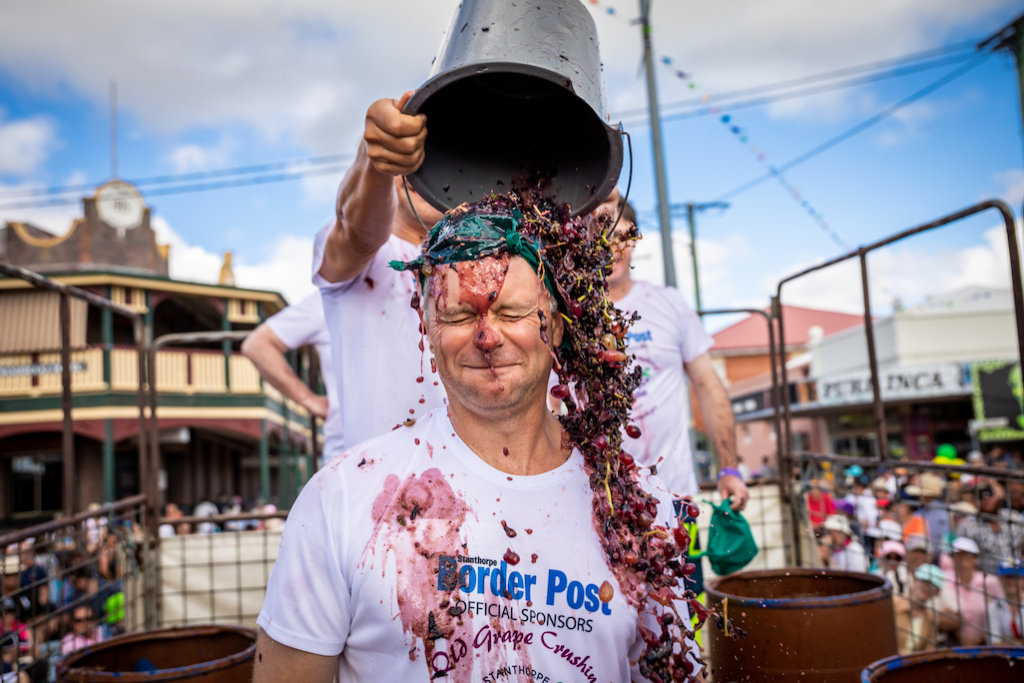 ---
6. Fireworks
Finish your Saturday off with a bang. Look up to the sky at 7.30pm to see an impressive display of fireworks above Carnarvon Bridge.
The best spots can be found on the bottom end of Maryland Street or on the lawn by the creekside.
While waiting for the fireworks to begin, watch the Navy Band perform in Maryland Street near Carnarvon Bridge from 6.30pm.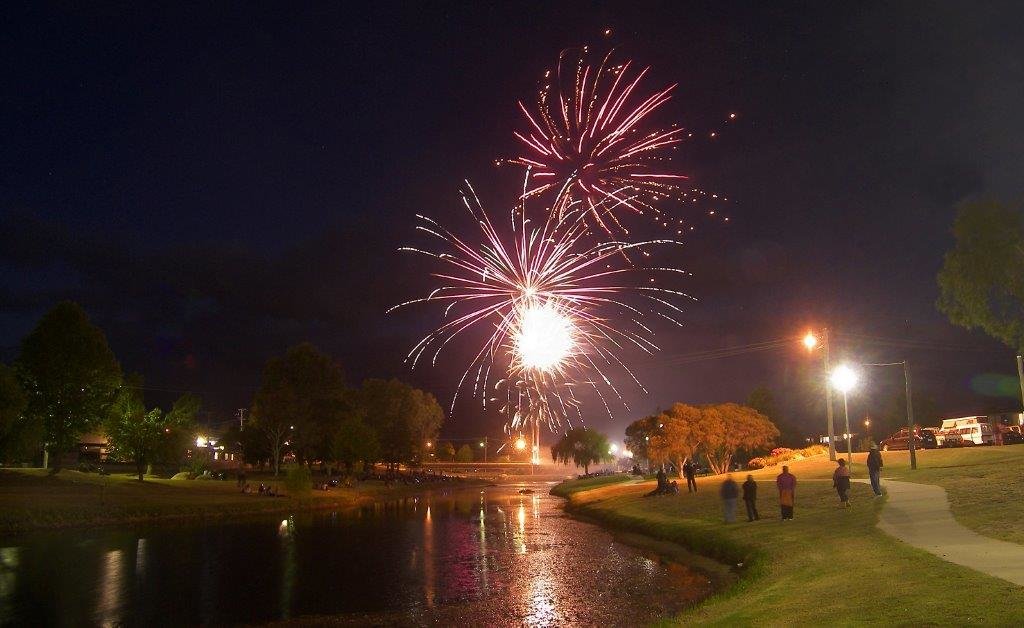 ---
7. More fun to find with kids around Stanthorpe…
There's a whole mountain of kids fun around Stanthorpe… a giant maze, strawberry picking, a Christmas Tree Farm with Santa's animals and even a bushranger hideout to scramble through and explore!
Read more about 18 Things to Do With Kids Around Stanthorpe here.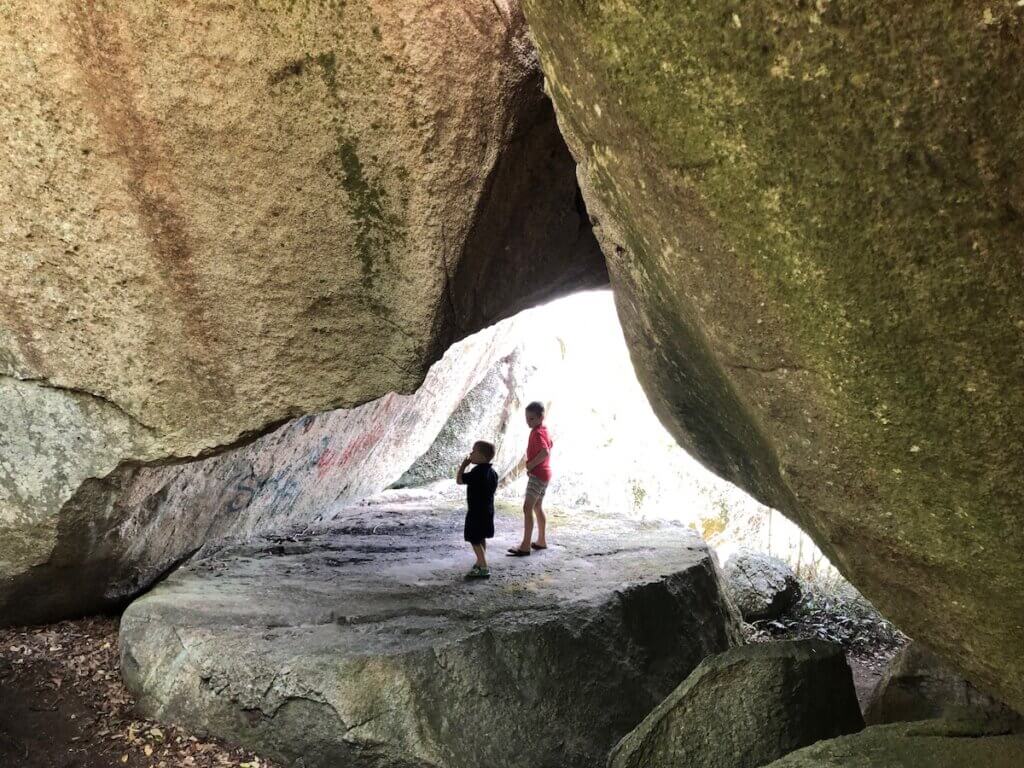 ---
View the Full Festival Program
Click here to search the daily schedule of festival events.
Or click here to view a quick-glance overview of the main festival events.
Without Woolworths it wouldn't have been possible to deliver such a packed Kids Zone program in 2022! Look out for Woolworths – they'll be there with a marquee inside Kids Zone.