Meet local chefs and watch from them as they cook with Granite Belt produce (apples and more) daily from Monday to Friday in the Piazza.
Local chefs will take to the stage to demonstrate their passion for cooking with Granite Belt grown produce – a different chef each day Monday through Friday.
Meet the local farmers who have grown the produce – we'll interview them so you can learn the story behind what's cooking.
And local wine and beer producers will be there too to talk about their wines or beers that match to what's cooking.
Cost: FREE
Location: Farley street Piazza, in Stanthorpe's main street
LOCAL CHEFS COOKING WITH LOCAL PRODUCE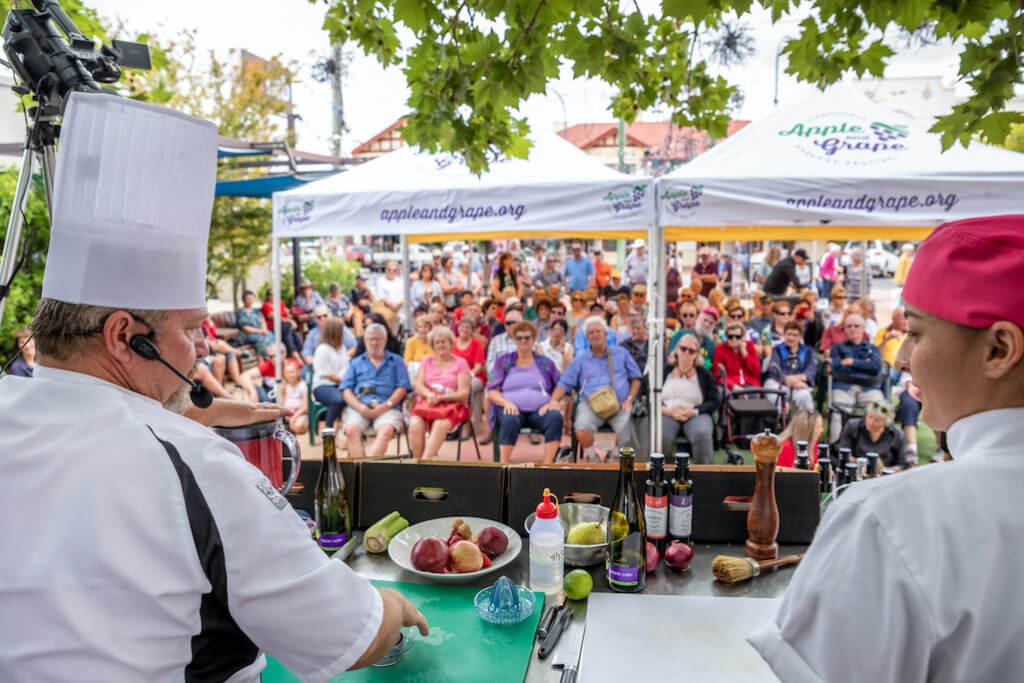 MEET THE GROWERS BEHIND THE PRODUCE
(pictured the Daniel and Toni Nicoletti who supply the apples being cooked with)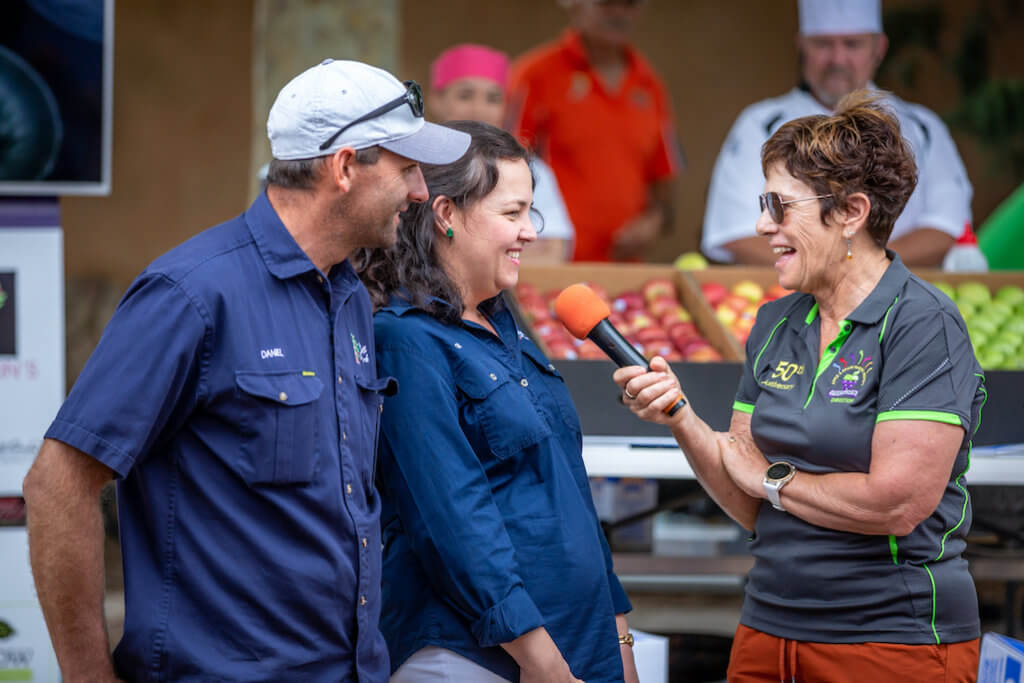 TASTING COOKING DEMOS IN THE PIAZZA