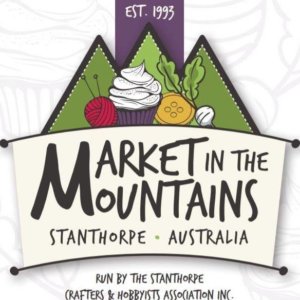 Stanthorpe hosts fabulous markets, featuring exclusively home and locally made products. The local artisans of the Stanthorpe region will gather on both Saturday and Sunday of the main festival weekend to showcase their wares.
It's a market where you'll meet the people behind the products, from artists to farmers, crafters and hobbyists all together all under the one roof.
Find a unique take-home souvenir here, with everything from photographs of the local area, Botanic and wildlife art, prints and cards, handmade clothing, knitted items, plants, candles, soap, bags, quilts, lavender products and a great selection of jewellery, a wonderful range of honey, biscuits, spices, jams, preserves and seasonal fruit and vegetables.
Market in the Mountains is in the Civic Centre, right across the road from the Food & Wine Fiesta!
Location: Stanthorpe Civic Centre
Market enquiries: Kasia Tatar, ph: 0417 760 529 marketinthemountains4380@gmail.com