Stanthorpe resident Kerrie Stratford is the woman to beat and the 'Best ever apple peeler on the Granite Belt', with a string of successful years and records in the Stanthorpe Apple and Grape Harvest Festival's 'Longest continuous apple peel' and 'Fastest apple peel' competitions.
Kerrie's 6.1 metre Granny Smith peel holds the current record (2018) for the 'Longest continuous apple peel' at the Stanthorpe Apple and Grape Harvest Festival's Apple Day.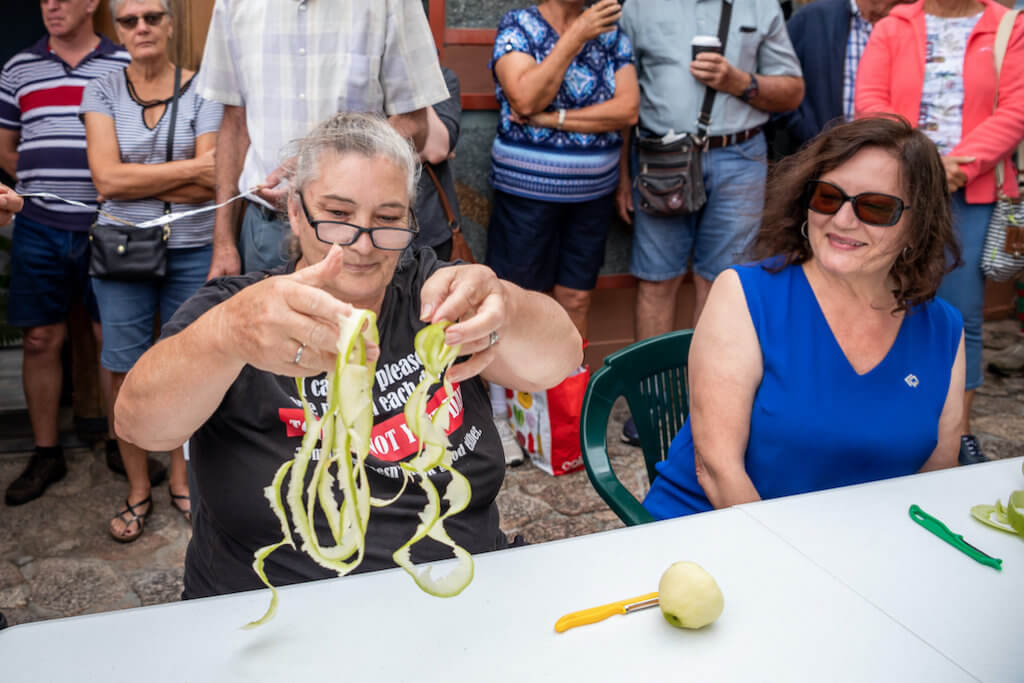 If Kerrie wins again at the 2022 Apple Day competition for the longest apple peel she will hold the winning title for 20 years in a row!
Apart from a brief practice run before the main event, Kerrie does not prepare for her biennial challenge.
"I only do it for this, once every two years," she said.
The longest apple peel competitors work against the clock, with a strict 10 minute limit to complete their peel.
What else happens on Apple Day during the Stanthorpe Apple and Grape Harvest Festival?
Stanthorpe is where all of Queensland's apple crop is grown, so it's only fitting that it's here where we would dedicate a day to all things apples on Thursday 3rd March 2022.
Follow the sweet smell of freshly baked apple pie to the Piazza in Stanthorpe's CBD to find all the apple appreciation.
Keen bakers put their best apple pie bakes in up for judging in the Apple Pie Making Competition. The pies consististing of homemade pastry and packed with fresh apples are sure to tantilize your tastebuds.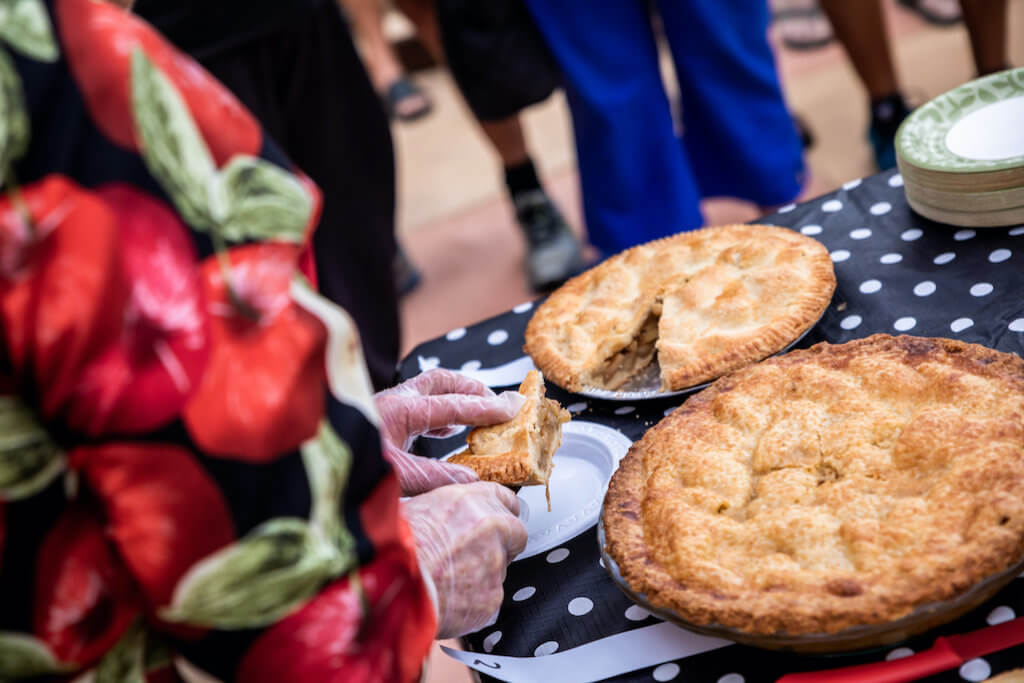 Think you've got what it takes? Make sure to contact us to find the recipe rules.
Don't forget to take a bite into some locals apples too, from Pink Lady to Granny Smith, during our harvest festival is the best time to eat fresh Stanthorpe apples. 
The 2022 festival's Apple Peeling competition will take place on Apple Day, Thursday 3rd March 2022, at the Stanthorpe Piazza. So come on, put your hand up to compete!