Stanthorpe will again be hosting a regional competition for the Australian National Busking Championships™ in 2022, being staged on the first Saturday of the 10-day Stanthorpe Apple and Grape Harvest Festival.
This event will be Stanthorpe's fourth annual Australian Busking Championship South-East Queensland Regional Finals and it will be all happening on Saturday 26th February 2020.
The streets will be buzzing with activity, with the many different categories of busking bringing musicians, singers and street entertainers from all over Australia to Stanthorpe's CBD streets. The entertainers complete for prize money, plus winning titles.
It's always a fun-filled family day with a huge variety of free entertainment on display. Local businesses and supporters generously provide prize money for the buskers and the local economy is enhanced by an increase in visitor numbers.
The regional busking festivals are designed to not only celebrate and reward the best performers but also to encourage everyone, young and old. The Australian National Busking Championships™ is now in its ninth year and has provided a great stepping stone for performers wanting to get into the entertainment industry.
Visitors are encouraged to get their "Busker Dollars" (for $1) to give to their favourite Busker and that can help them win a section. Winners go on to compete in the Australian National Busking Championships™ in Cooma later in the year.
All performers will be seen on the streets in sessions from 9am through to mid-afternoon, while the winning performers will have the extra honour of playing as a finalists in the Civic Centre at a free concert at 2.45pm.
The 2020 Winners: Nine Year Sister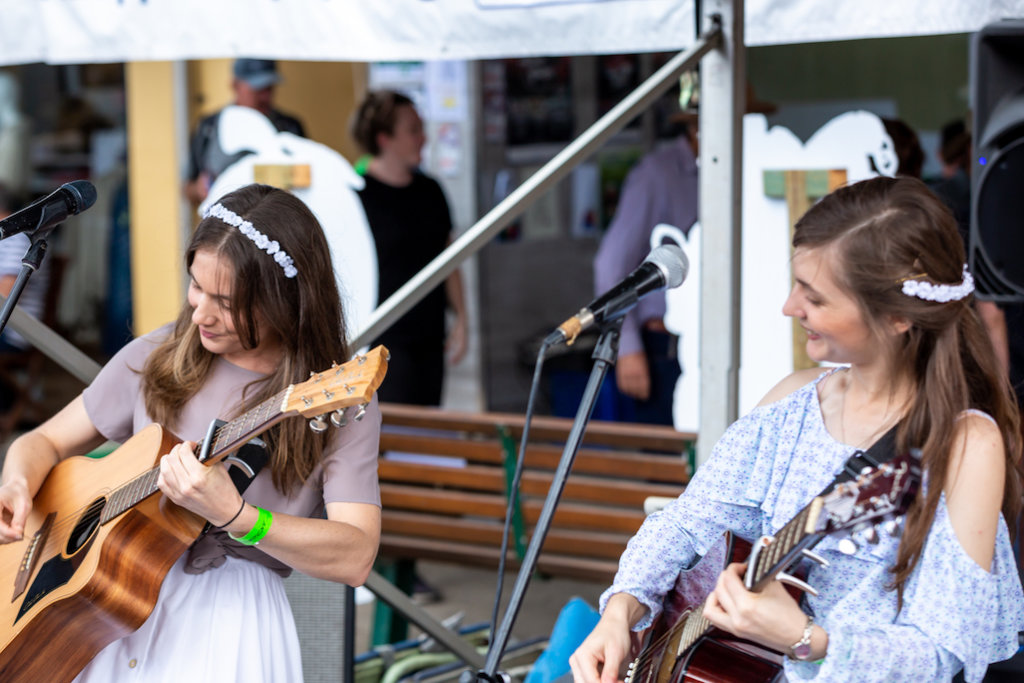 View the 2019 Winners Below…
---