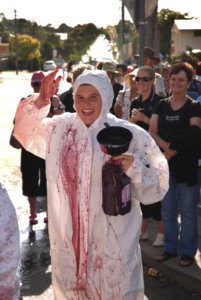 Just after the Grand Parade, the iconic Grape Crush – the epitome of harvest celebration is staged in the main street of Stanthorpe, in the area outside the Stanthorpe Post Office at 4pm on the corner of High and Maryland streets.
Watch the contenders battle it out to see who has the fastest feet and who will take out the title of Queensland Grape Crushing Champion 2020!
In the 'CELEBRITY GRAPE CRUSH' we see a little undignified behaviour with our dignitaries as this no-holds barred event takes place.
While in the 'MEDIA AND YOUNG AMBASSADOR GRAPE CRUSH' we see the TV, Radio or Print media battle to see which are is the fastest and strongest, whilst taking on our four local Young Ambassadors for the win! In their last official event for the festival, it can get a little messy as the girls let their hair down.
There are no rules in the Grape Crush – The contestant who can squeeze the grapes between their toes the fastest is crowned champion. But watch out! Don't stand too close or you could experience more of the Grape Crush than you bargained for.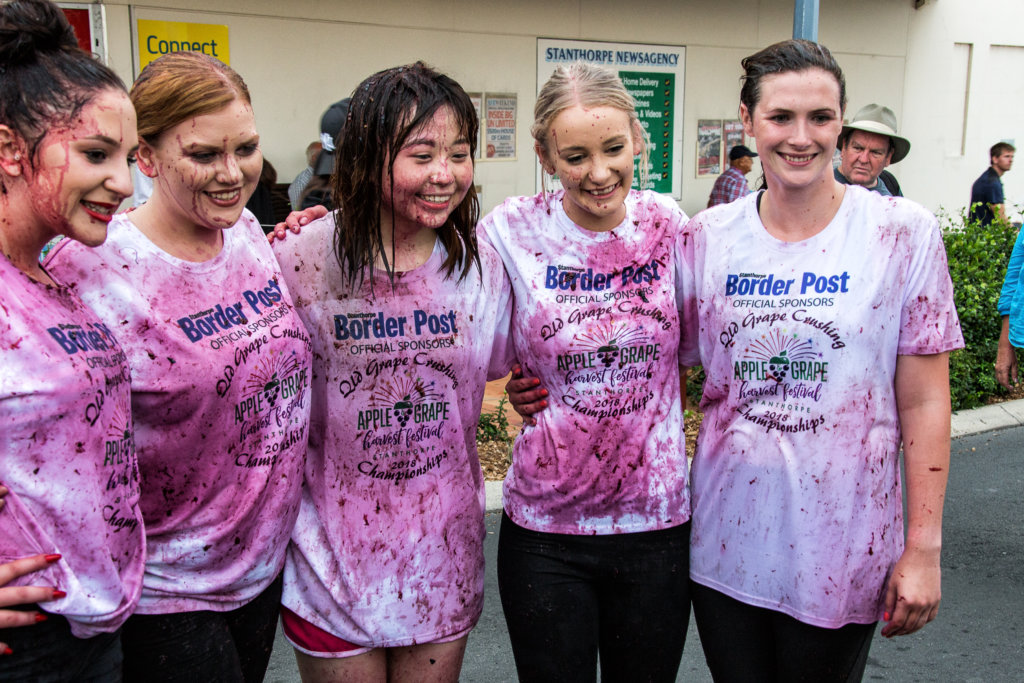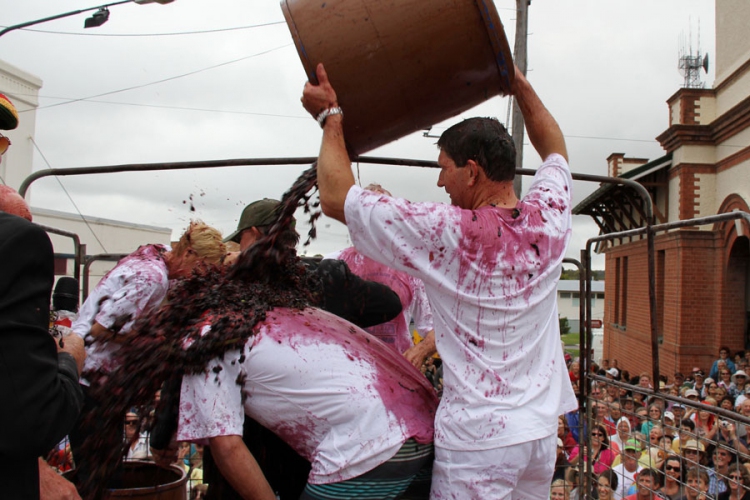 Event Partners: