28 February – 8 March 2020
Stanthorpe Apple & Grape Harvest Festival
Apple Day!
Stanthorpe is where ALL of Queensland's apple crop is grown – so it's only fitting that it's here we would dedicate a day to all things apples!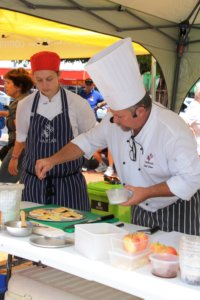 The Granite Belt is renowned for the freshest, crispiest, crunchiest, tastiest and juiciest Apples in Australia. From Jonathan, Pink Lady, Red Delicious, Golden Delicious, Gala, Sundowner, Kalei, Jazz to the famous Granny Smith Apple; we grow them all and harvest time during the festival is the best time to eat Stanthorpe Apples!
On Apple Day there will be the Apple Pie Competition and Apple Jelly Competition. The pastry must be homemade (not shop bought) and fresh (not pie) apples are to be used for the filling.
Don't forget to register for the Longest Apple Peel competition. There is fierce competition for the bragging rights of the win and lot of fun and laughter is to be had on the way, with a Toffee Apple demonstration afterwards.
The reigning longest apple peeling champion, Kerrie Stratford, will return to defend her title in 2020, on the back of her impressive 6.1m apple peel result at the last festival!  Read more about Kerry Stratford's winning reign!
Throughout the morning see Paddock to Piazza cooking demonstrations with…
Chef – Andrew Simpson QLD College of Wine Tourism
Primary Producer – Nicoletti Orchards, Toni Nicoletti
Cider – Suttons Farms, Dave & Ros Sutton
Feature Product – Lirah Vinegar, Ian Henderson
Competition Categories: Apple Pie (juniors and seniors categories) and Apple Jelly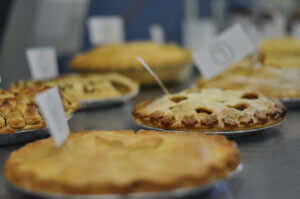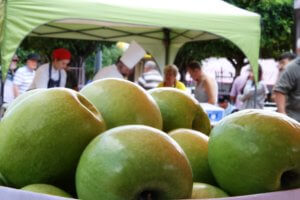 Event Partners: