Mid-week during the festival visit the Amiens Legacy Centre – a site dedicated to the memory of the soldiers who returned from the "Great War" to rebuild our country after enduring the horrors of the trenches in northern France and Belgium.
See the 1909 rail carriage which has had many lives, but is now restored by volunteers on the site of the Amiens terminus of the branch line, built to service the Soldier Settlements. This current restoration houses memorabilia of the soldiers and families who rebuilt their lives here and also to represent the carriage in which the then Prince of Wales arrived to open the branch line, a century ago, in 1920.
See the giant granite sculpture and life-size mural dedicated to the soldiers and their pioneering families.
Follow the WW1 battles along Armistice Way using the booklet produced by the AHA and available from the Stanthorpe Information Centre or the Legacy Centre or tour what remains of the old Amiens Village using the companion guide.
The Amiens Legacy Centre is located at the corner of Amiens and Goldfields Roads, and guides can be  prearrange by contacting Roger at 0428 100 710 or Alec at 0428 833 168 or currawonga@activ8.net.au or andharslett@gmail.com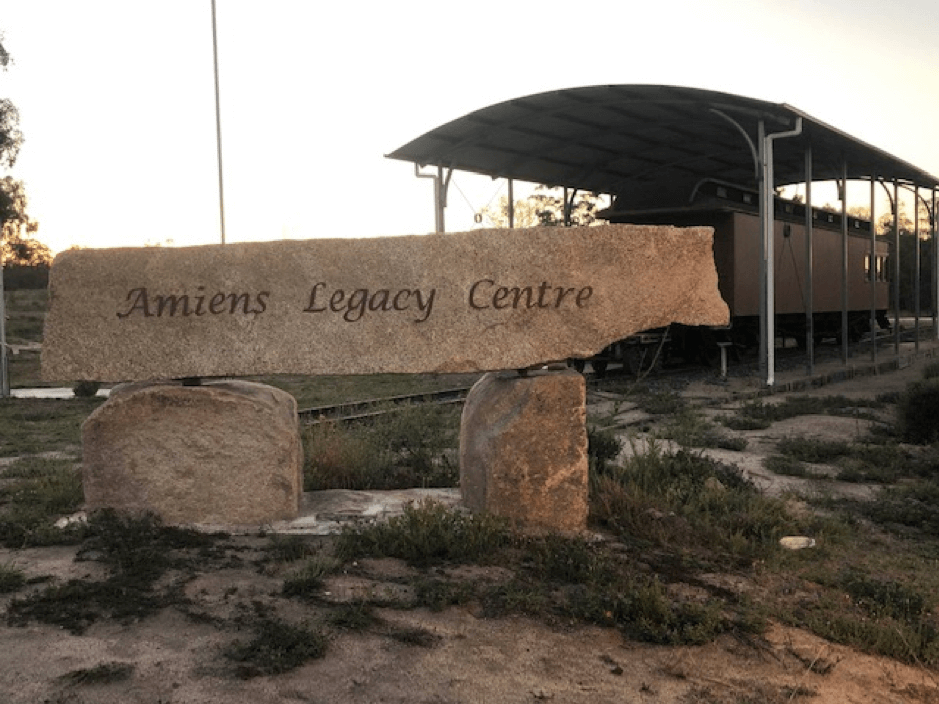 Event Partners: