12-Year-old musician Noah Robertson will make the 1200km trek from Airlie Beach to take his talent busking in the streets this month, joining a host of artists heading to Stanthorpe in a hope of a breakthrough in the music industry.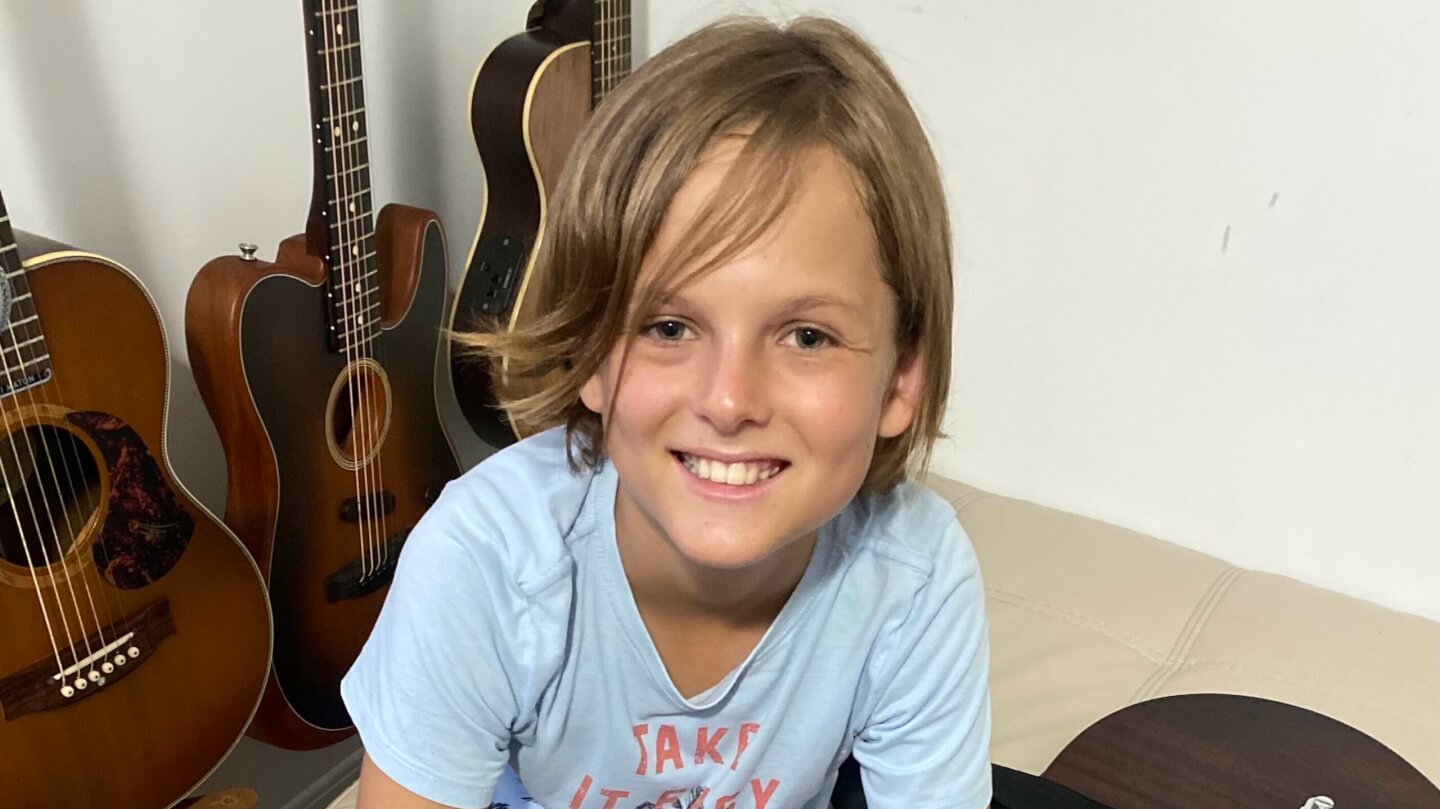 The town's annual busking championships has earned a reputation for talent finding, with an outstanding record in discovering national busking champions and giving Queensland artists their break into the music industry.
Stanthorpe's CBD will be alive with busking vibes on Saturday 26 February when it again plays host to the South East Queensland Finals of the National Australian Busking Championships, coinciding with the first weekend of the town's famed Apple and Grape Harvest Festival.
Young Noah has every reason to be hopeful when he and his proud parents Ali and Ro Robertson roll into Stanthorpe, returning as reigning 2021 Champion in the Junior Category.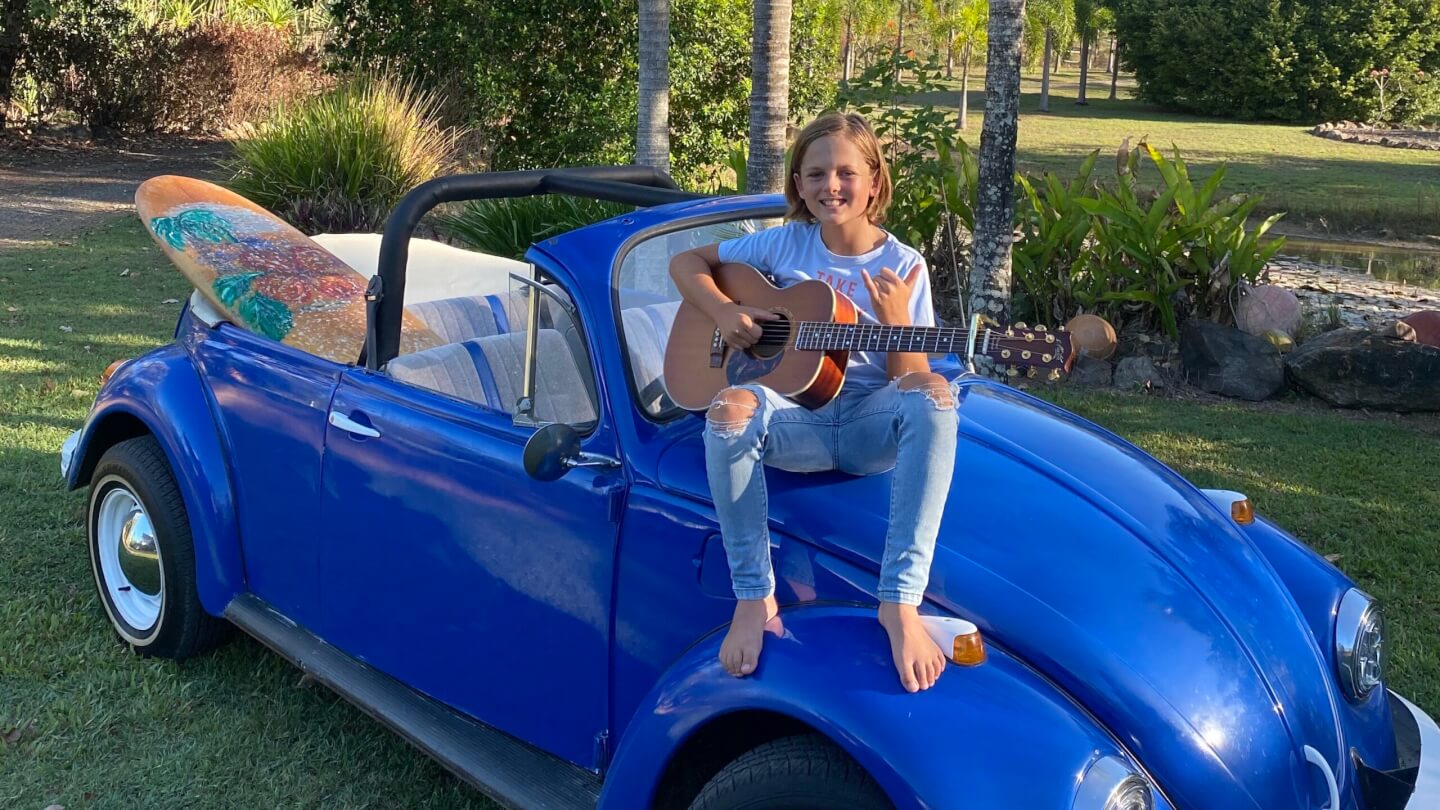 "Our buskers often get breakthroughs after appearing in Stanthorpe, like our 2021 Runner-up Ollie Twohill who was picked up for his first gig booking at Gympie Muster," said Busking in Stanthorpe organiser Perditta O'Connor. "Our homegrown Stanthorpe singer songwriters Nine Year Sister have gone on to bigger gigs since being chosen as our 2020 Winners and acts like The String Family and the Haystack Mountain Hermits credit full-time music careers to their breakthrough in Stanthorpe."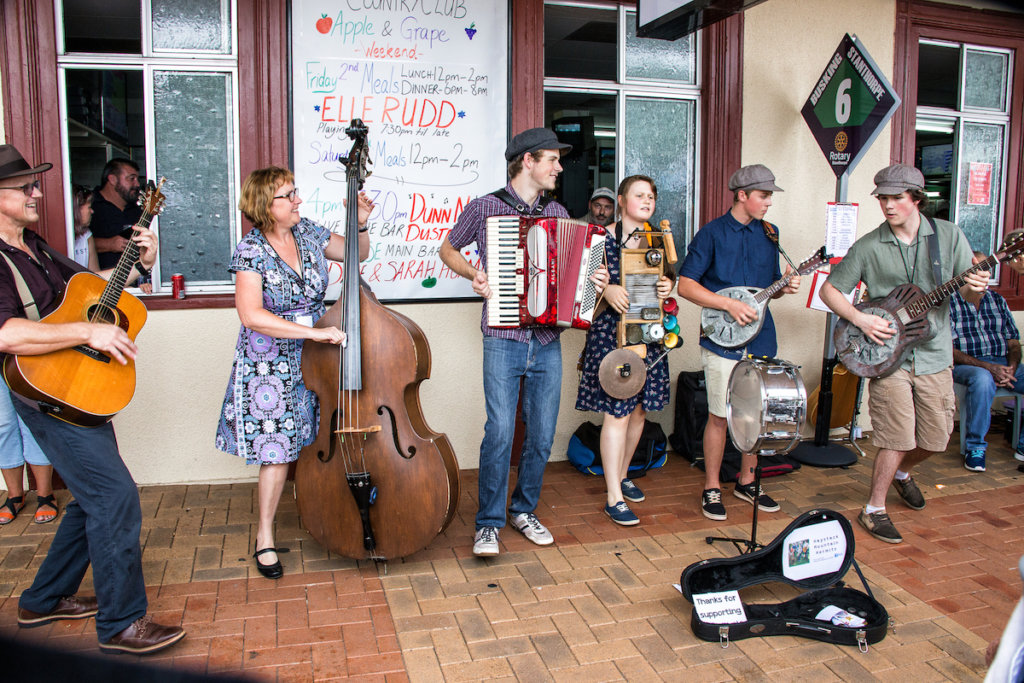 "Stanthorpe has discovered more than its fair share of Australian National Champion Buskers," says Allan Spencer, President of the Australian National Busking Championships. "Four of the National Champions have come out of the Stanthorpe finals."
The National Championships were founded by Allan Spencer in Cooma, NSW in 2012 and Stanthorpe was the first town outside of Cooma to get involved in hosting a regional finals.
"There is literally no limit to the potential for artists who make their start busking. I followed with excitement as 'Tones and I' make her break as finalist in the Noosa Busking Championships, which led to an invitation play at the Gympie Music Muster and from there she was picked up by Triple J and on to International success," reflects Mr Spencer.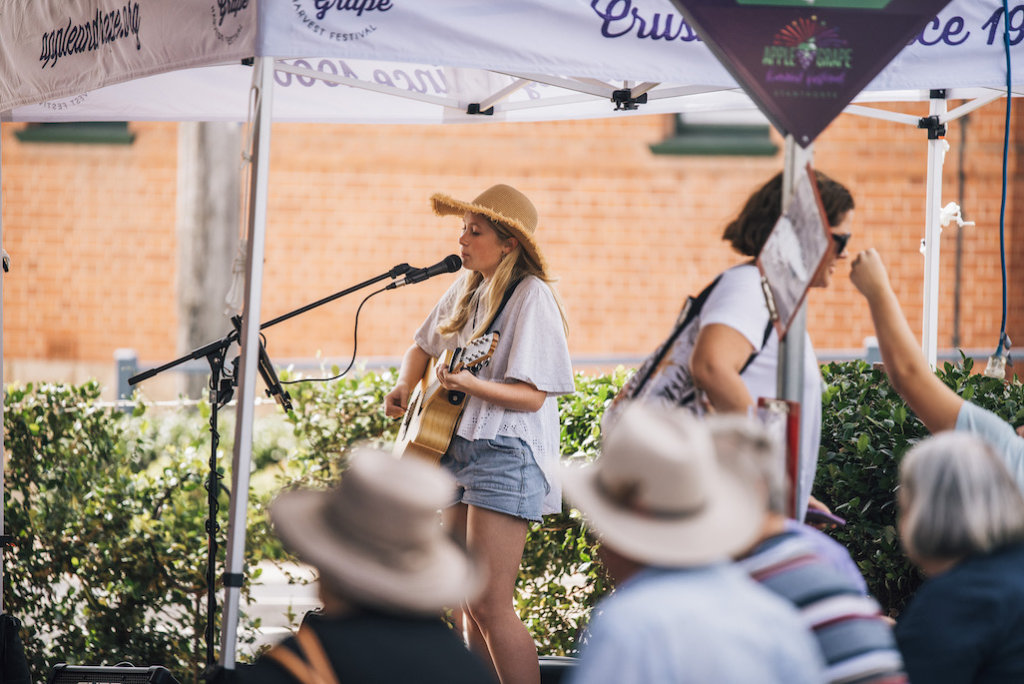 Stanthorpe's Busking Championships is one of the few busking events which has managed to dodge the cancellations which have plagued many events in the past couple of years. "Last year Stanthorpe was one of few busking competitions that went ahead and it's great to see Stanthorpe again systems go for its 2022 busking," said Mr Spencer.
Airlie Beach's up and coming talent, Noah may find his biggest challenge in Stanthorpe choosing which tunes to sing and play on his guitar, his mum Ali revealing how he worked tirelessly to increase his repertoire last year. "In 2021 Noah set himself a personal challenge of learning 52 new songs in 52 weeks and uploading them to his Instagram @noahrobbo . Super proud of him completing this challenge without missing a week," said the proud mum.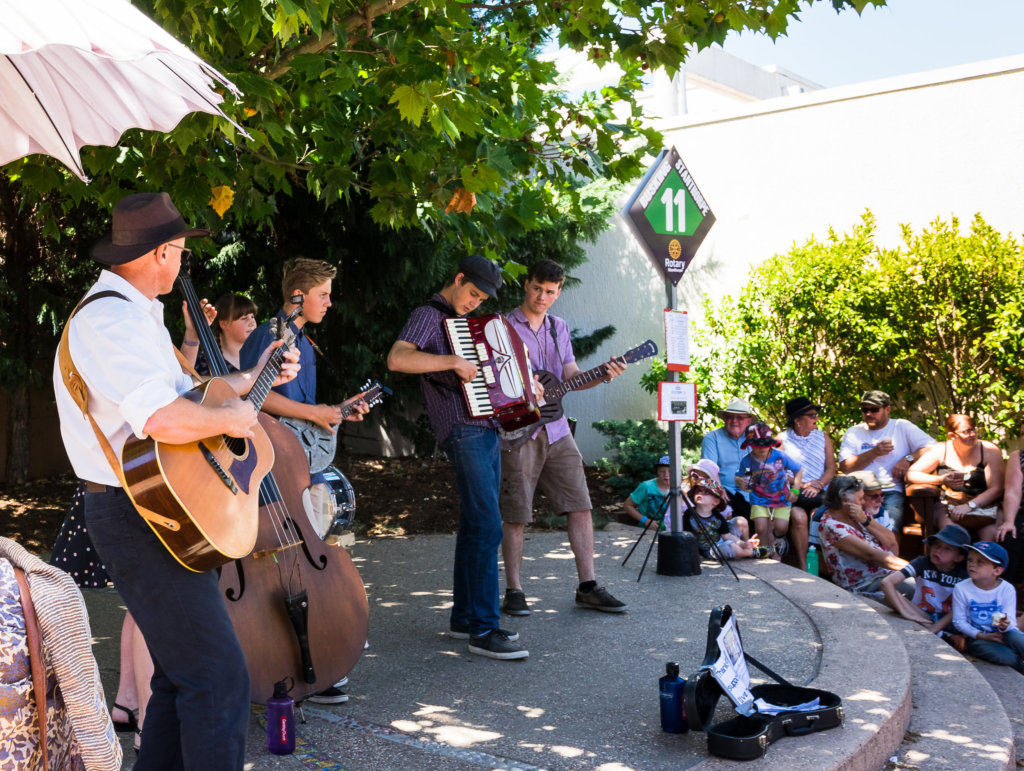 The opportunities may be serious in Stanthorpe, but the vibes amongst both performers and coffee sipping onlookers is chilled, embracing the laid-back vibes of Queensland's premier wine tourism town.
Organiser Perditta O'Connor promises "We've got the seriously talented, but we've got the seriously quirky too. 'Free Radicals Reloaded' will bring their upbeat Celtic style to the mix on the street and they are a real hoot. I don't think any of them wear shoes and their music is so great in a quirky way."
The competition is open to everyone, from primary school-aged performers to seasoned professionals. Solo singers and musicians, duos, trios and groups of any genre, and non-musical street entertainers will compete for a share of $6,500 in prize money over numerous categories including age categories, best band, judges' awards and People's Choice.
Spectators can purchase Busking Tokens for $1 and vote for their favourites to help choose winner of the People's Choice Award.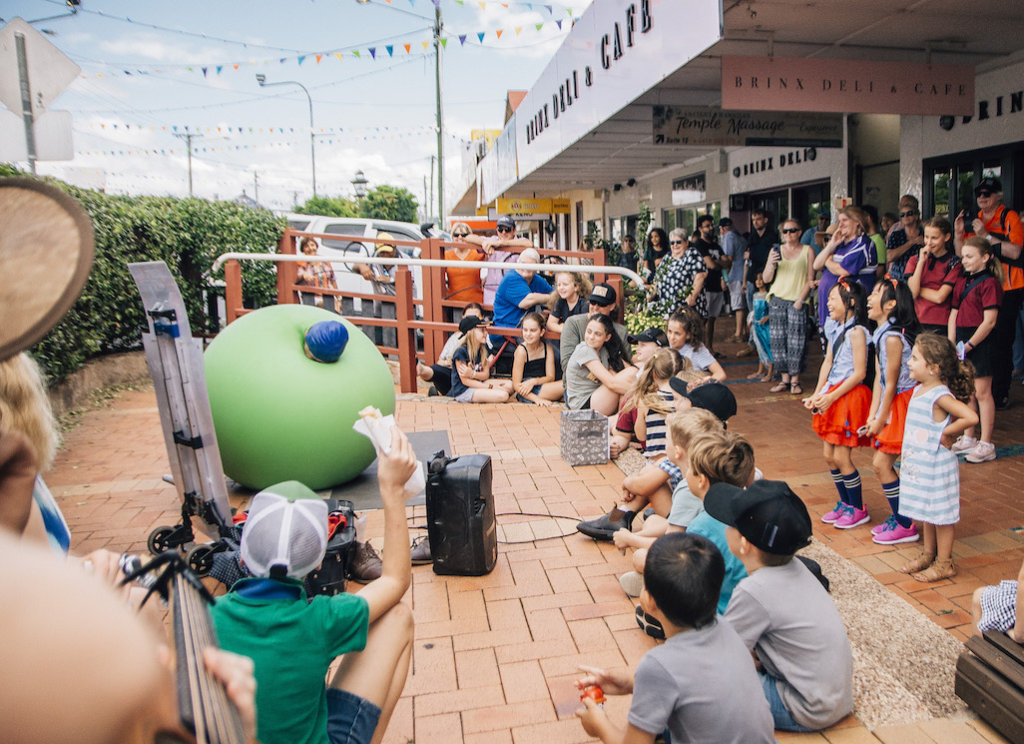 Entertainment can be enjoyed from 9am to 2.30pm at 17 busking stations across Stanthorpe's CBD, followed by the Finalists Concert from 2.45pm. As part of the event's Covid-safe plans, the concert has moved to an outdoor venue this year, with finalists to perform in the open air Weeroona Park stage and onlookers are asked for just a gold coin donation.
Travellers looking to make a weekend of it will find plenty to do on this first weekend of the 10-day Stanthorpe Apple and Grape Harvest Festival, including a street party, orchard open days, an Italian long lunch and seven open gardens.
Buskers interested in participating in the 2022 South East Queensland Busking Championships can find information and registration forms at www.appleandgrape.org/busking